Happy Memorial Day!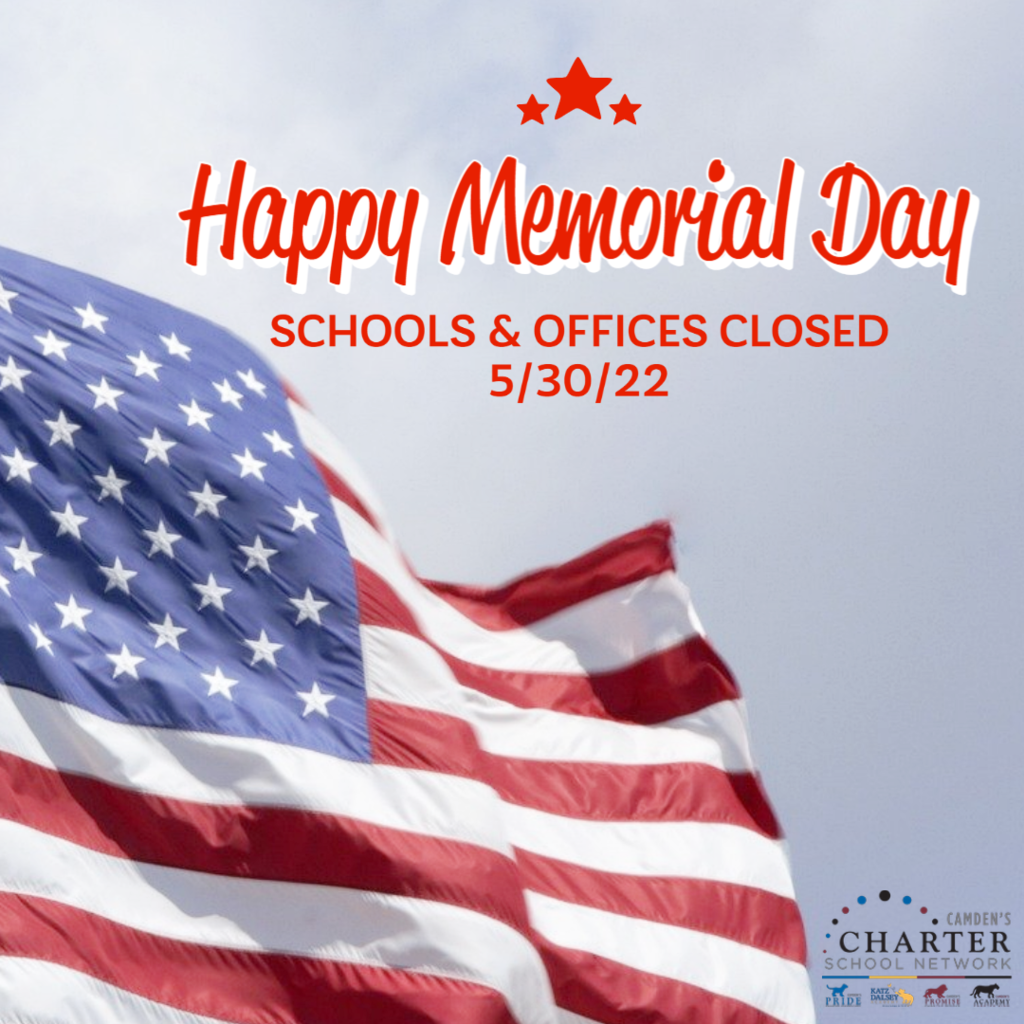 5/27/22 - KATZ Dalsey, Camden's Pride and Camden's Promise went into a soft lockdown today after loud blasts were heard in the area around 10:55am. Any students outside on recess were brought inside immediately and police were notified to come investigate. In a soft lockdown, students can move classroom to classroom, no visitors are permitted, and our security team are the only people permitted to exit the buildings to investigate. Police came within minutes, investigated, and confirmed that the loud blasts were fireworks set off in the neighborhood near KATZ Dalsey. Your children are all safe and will continue learning throughout the rest of the school day. Your child's safety is our top priority and we will continue to be transparent with our communication.


Pride - Attention families, due to an event, on Thursday, May 26th students in the after school program will need to be picked up no later than 5:00. Also as a reminder, Friday, May 27th is the LAST day for the after school program. Thank you.

Pride families - Please see the attached image about morning drop-off spaces.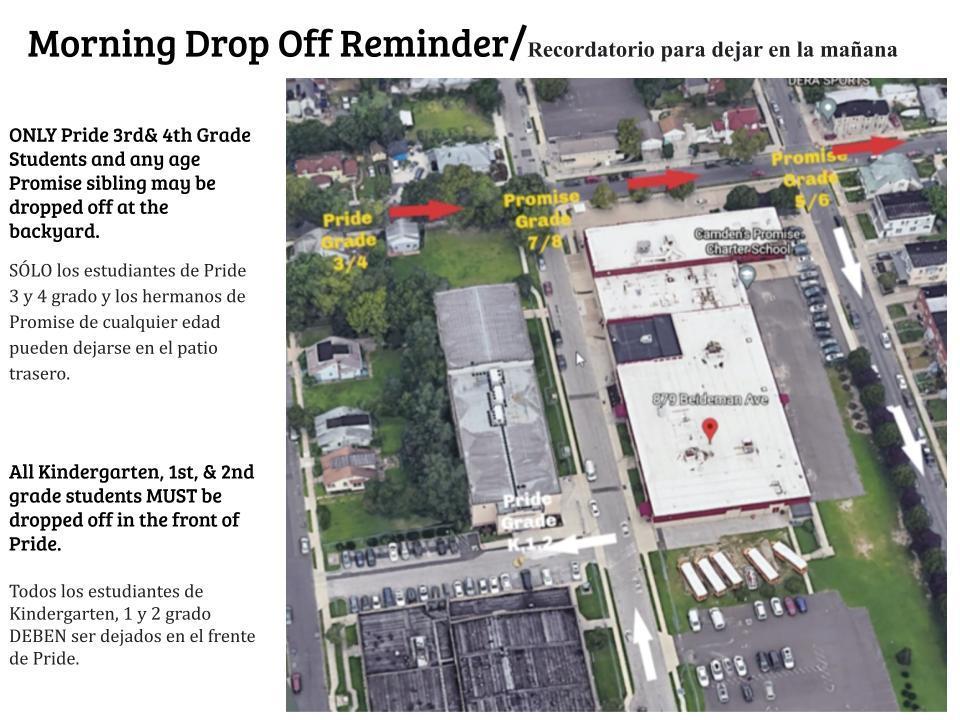 All After School Programs are cancelled today due, 5/16/22, to severe weather. Todos los programas extracurriculares se cancelan hoy, 5/16/22, debido al clima severo.

3rd and 4th grades will be taking the NJSLA test starting next week. See the flyer for more information.

ImmSchools Supply a Family Drive is on June 4th. Students and families MUST register and will receive a confirmation to receive a supply basket the day of the event. Registration link:
https://bit.ly/3KHfUtt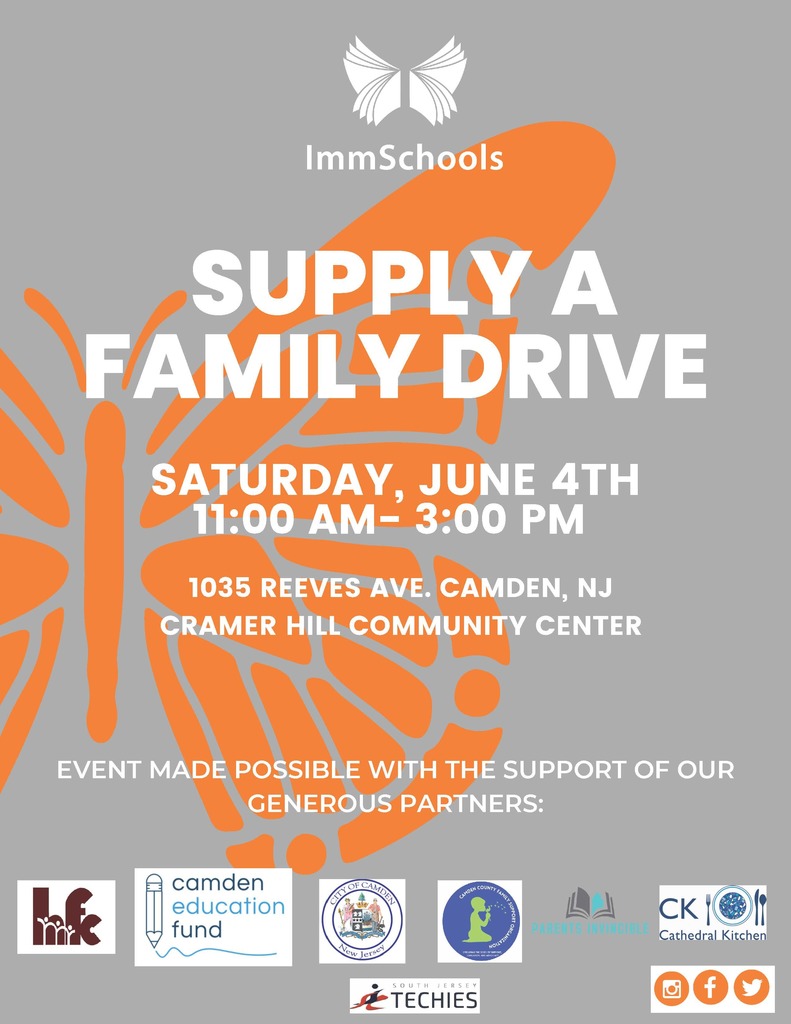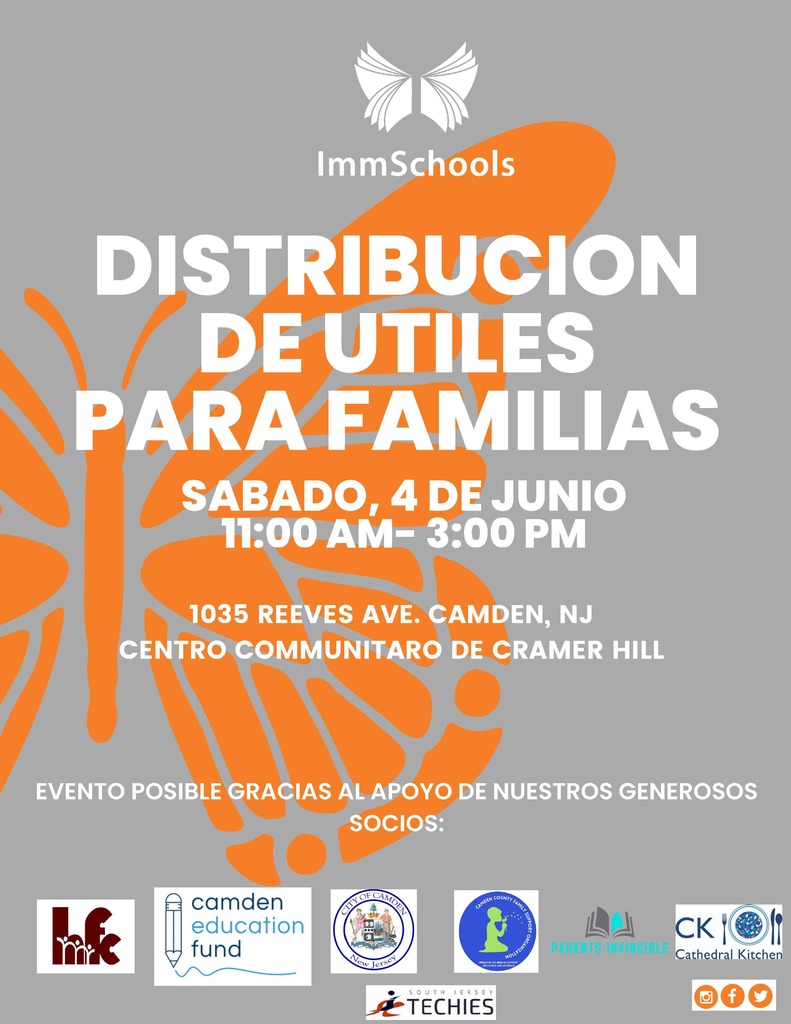 Camden's Pride May Lunch Menu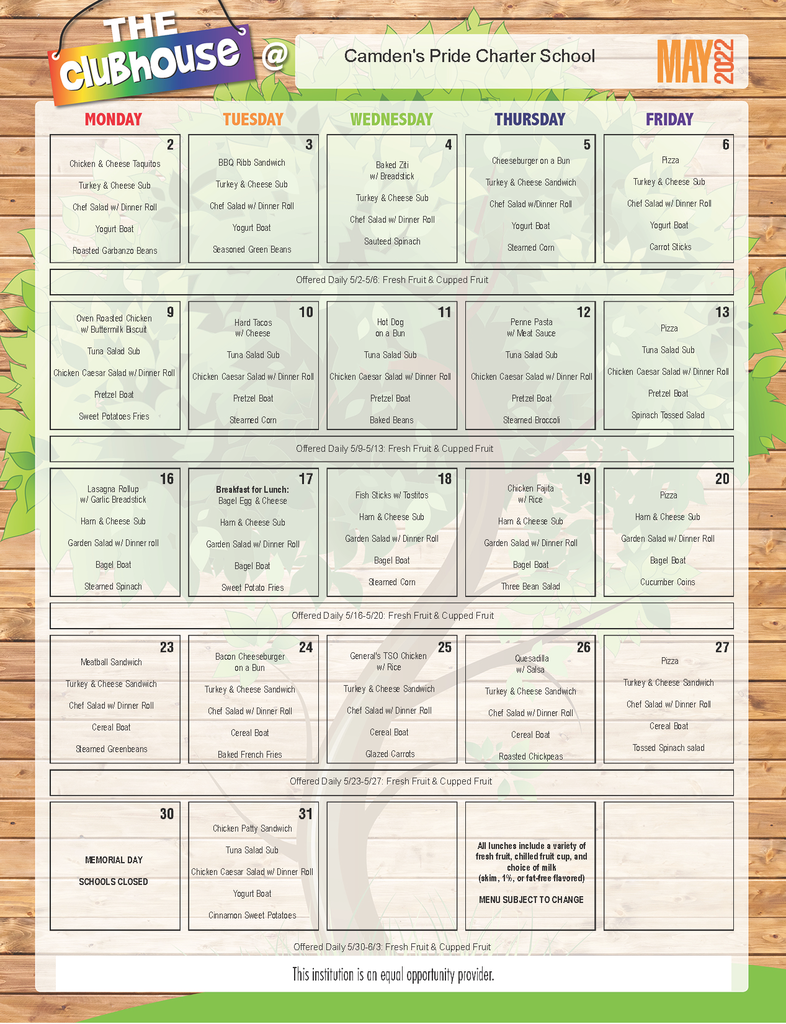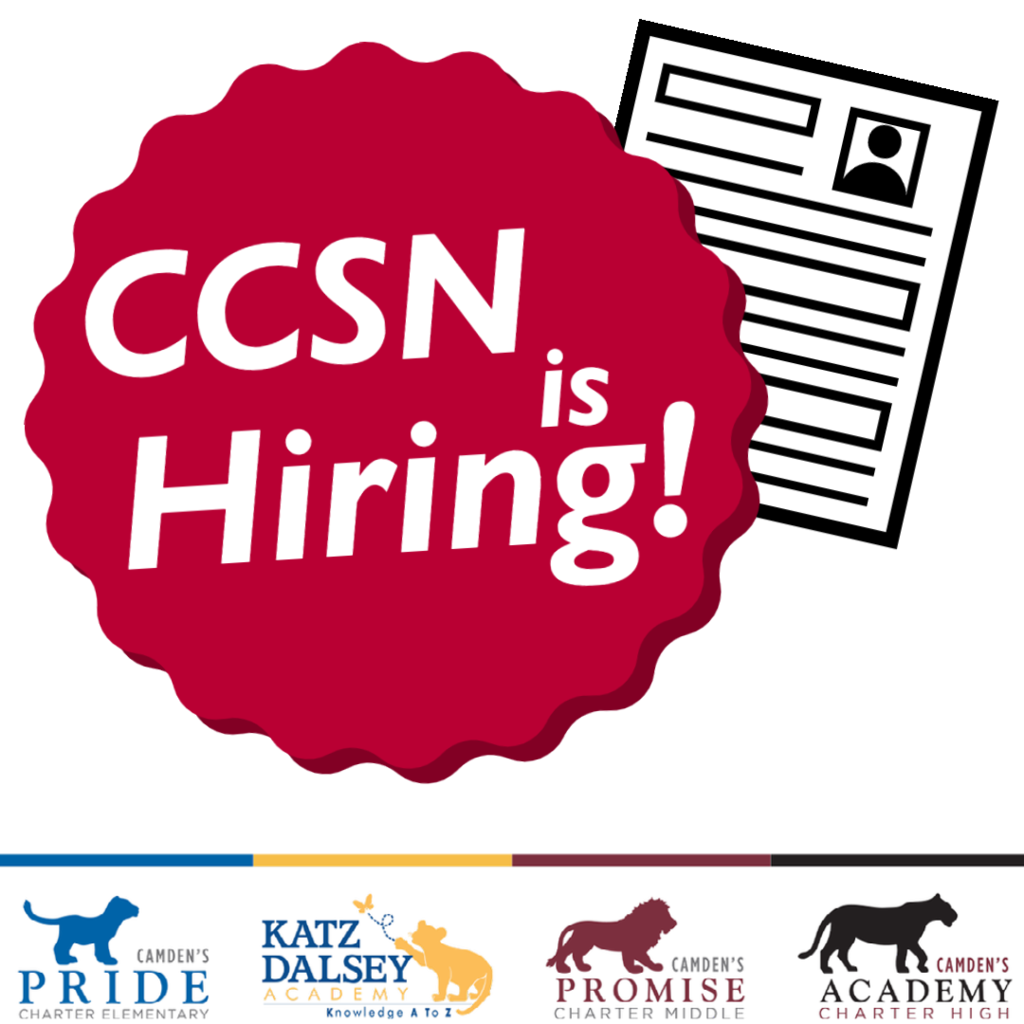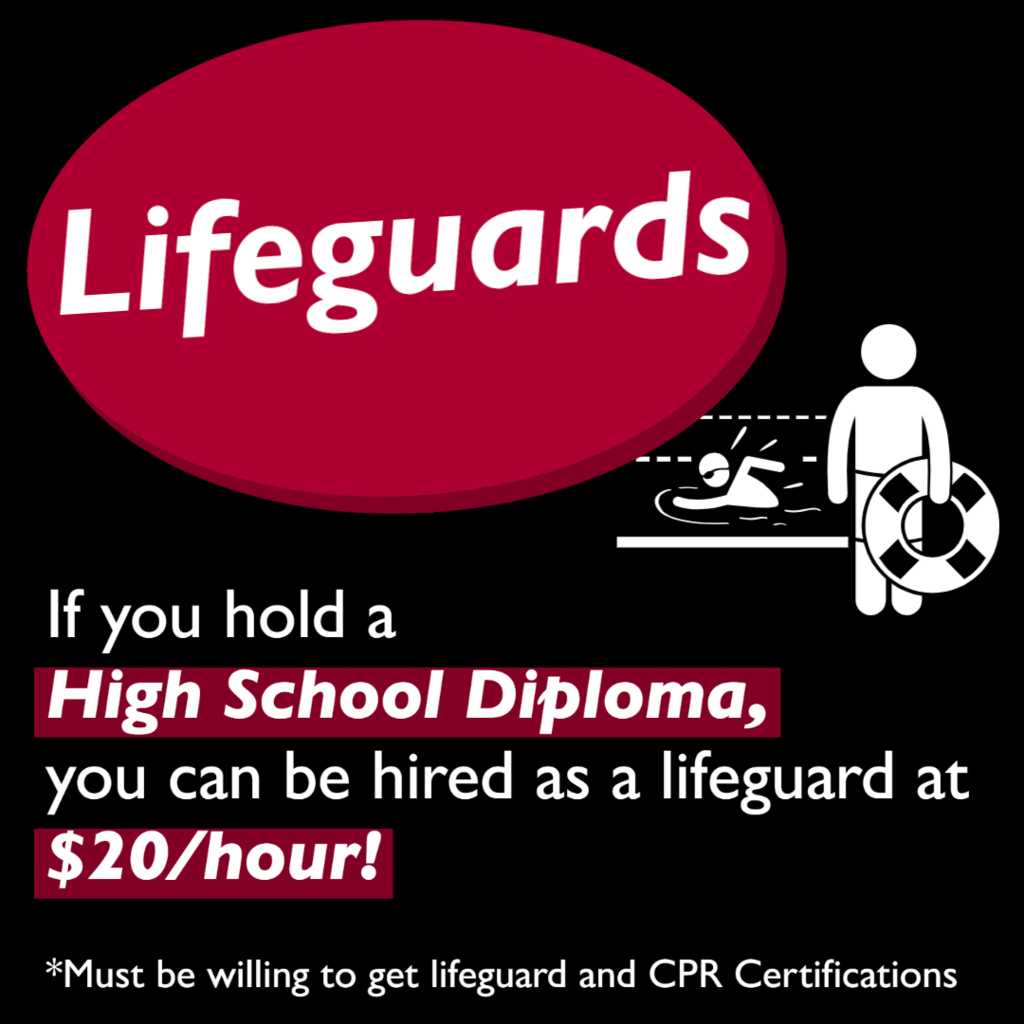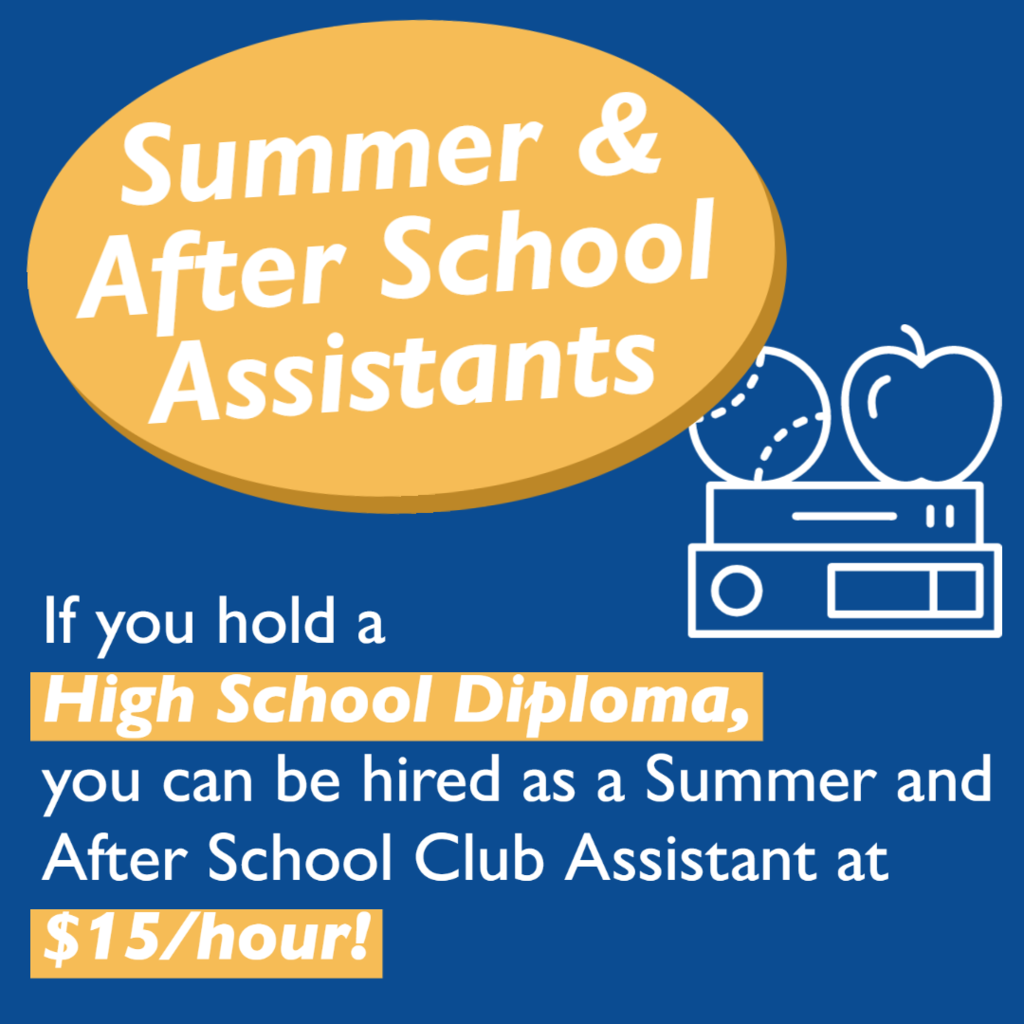 On June 3rd, Immschools will host a Dream ​Summit for immigrant & undocumented students and families to tap into their power and learn about their rights, access to college and entrepreneur resources. This event will be in English & Spanish.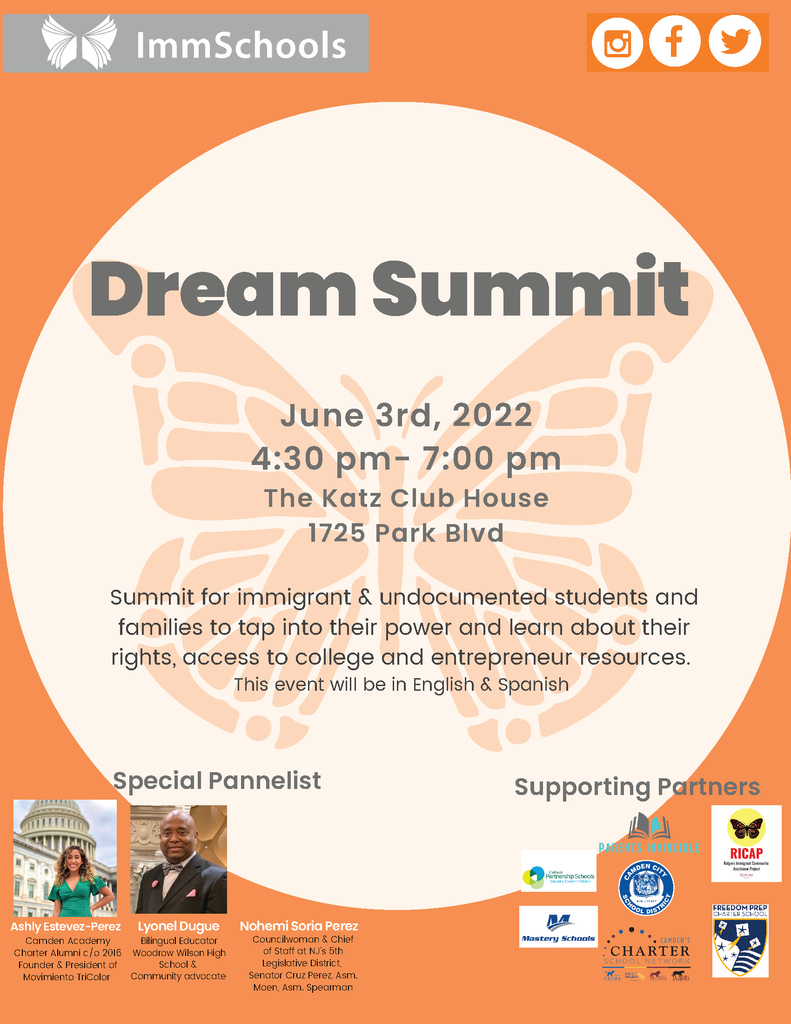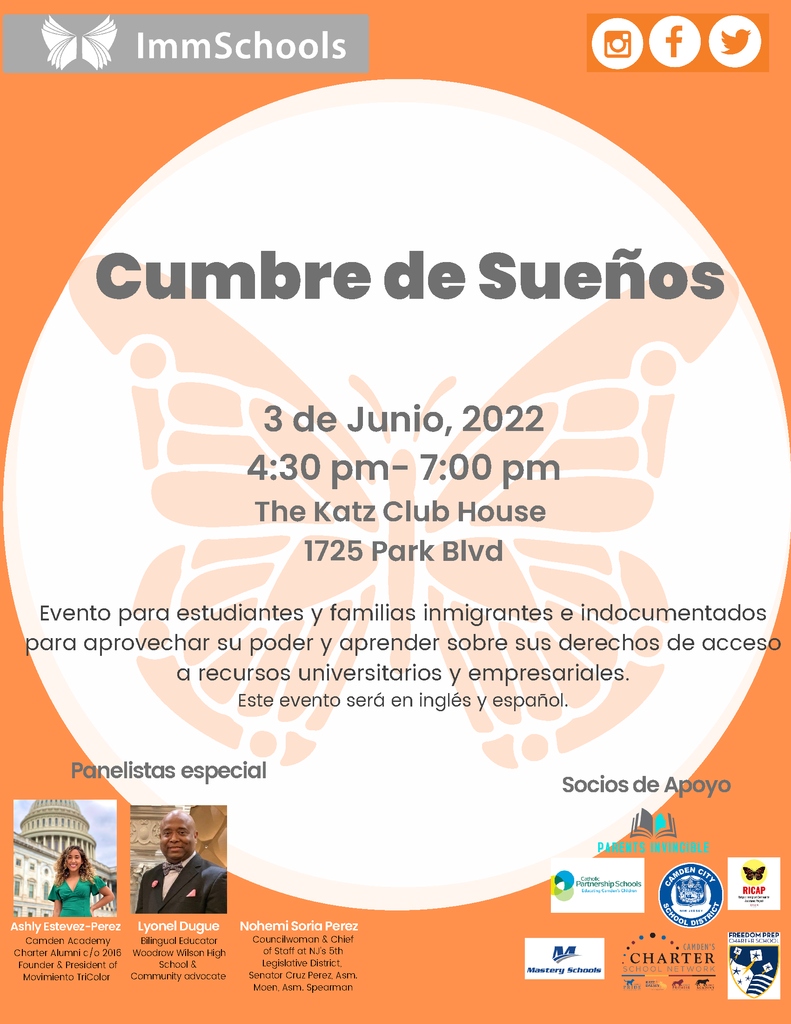 Camden's Pride Lunch & After School Menus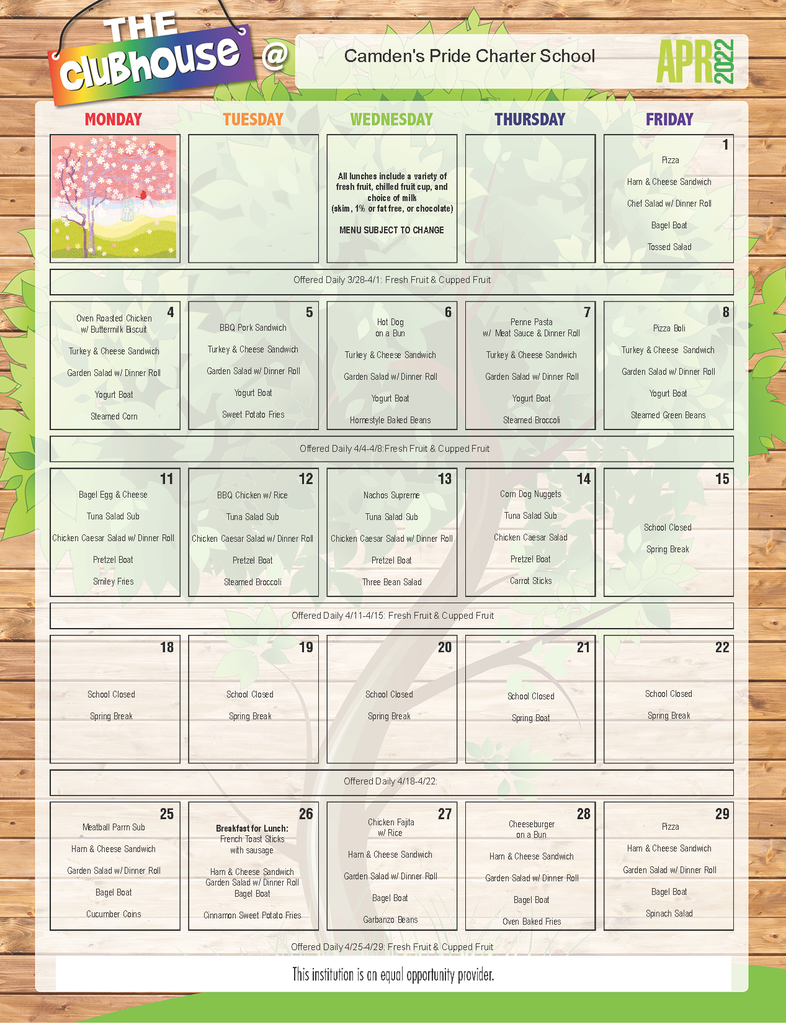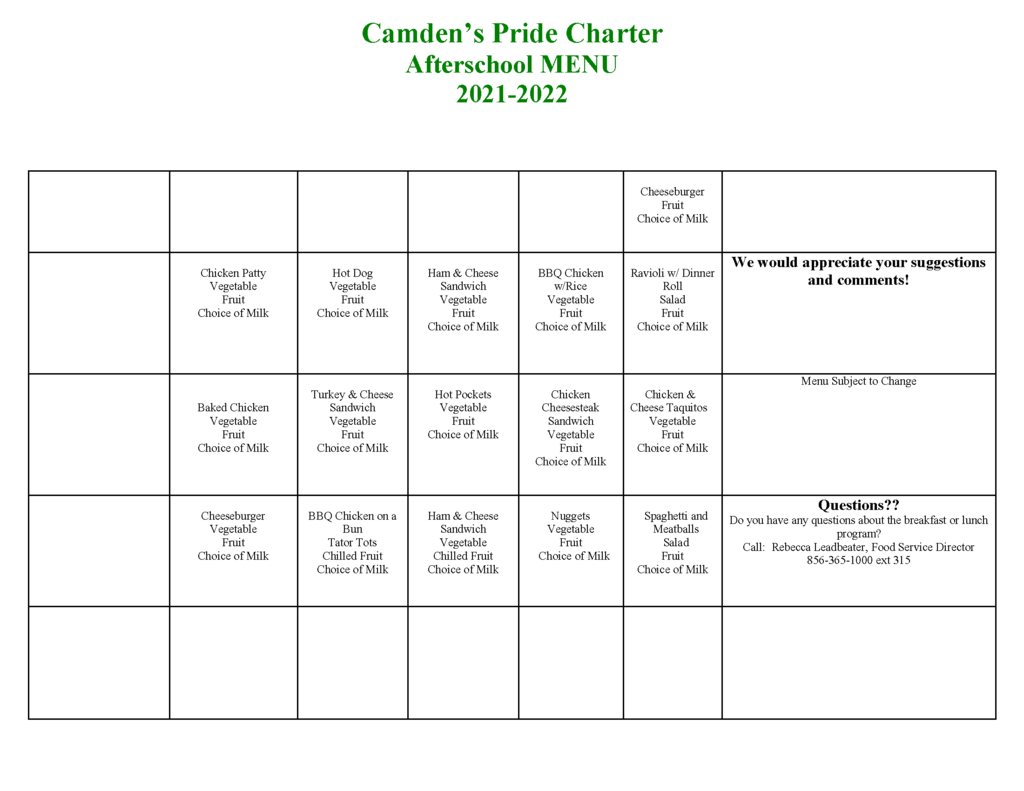 Camden's Pride's Read Across America Spirit Week is 3/28-4/1, see the attached flyer for the schedule!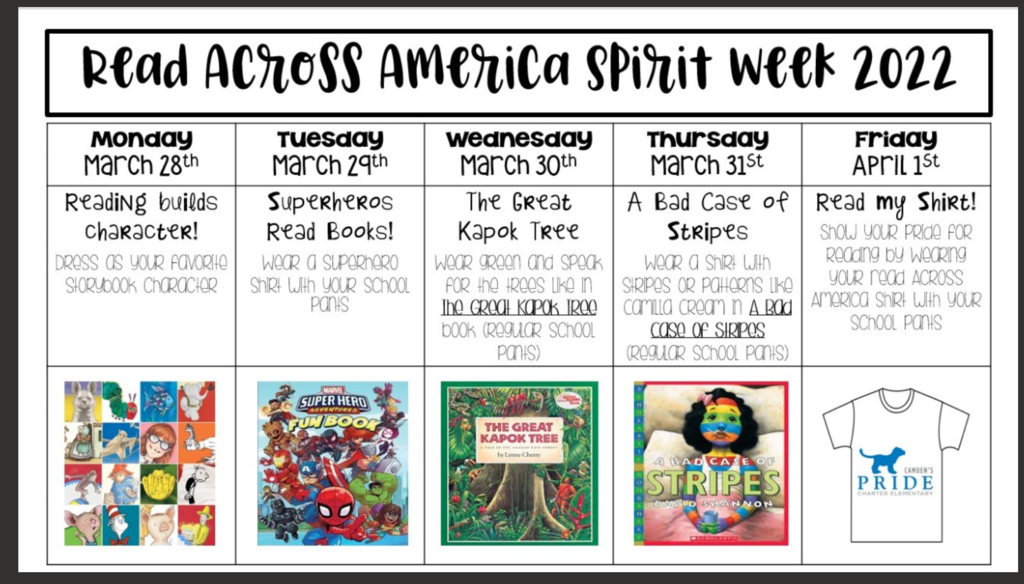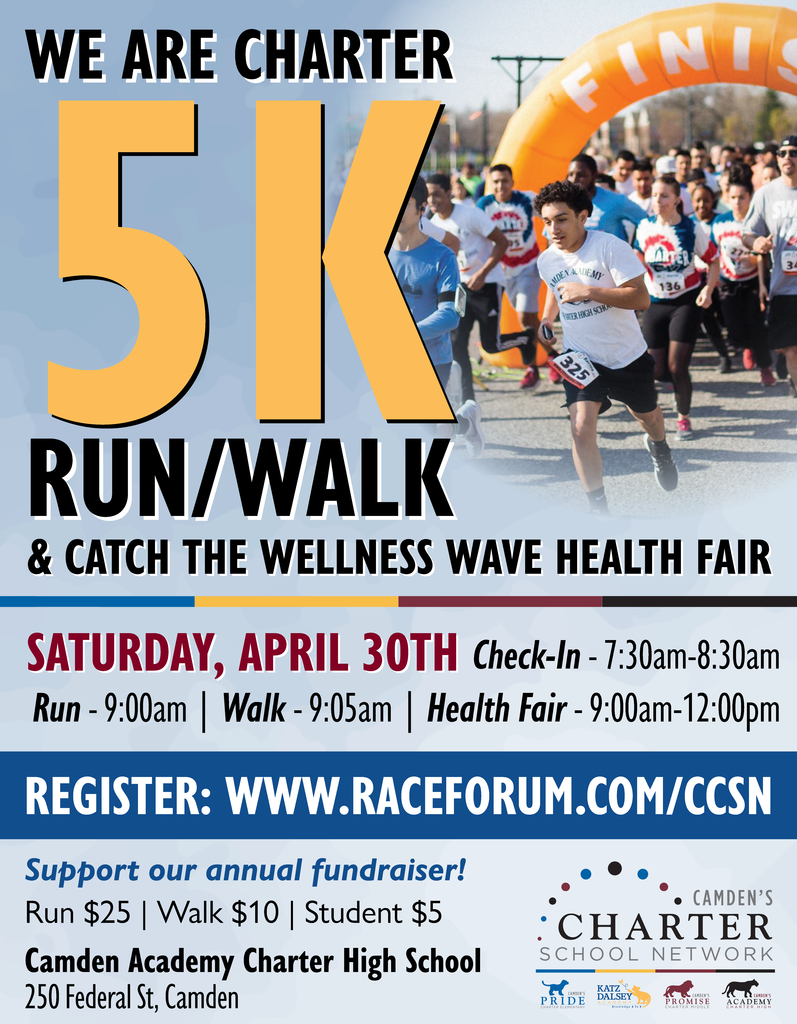 ​From now until April 1st, our schools are collecting items to help Ukrainians. See the flyer for more information.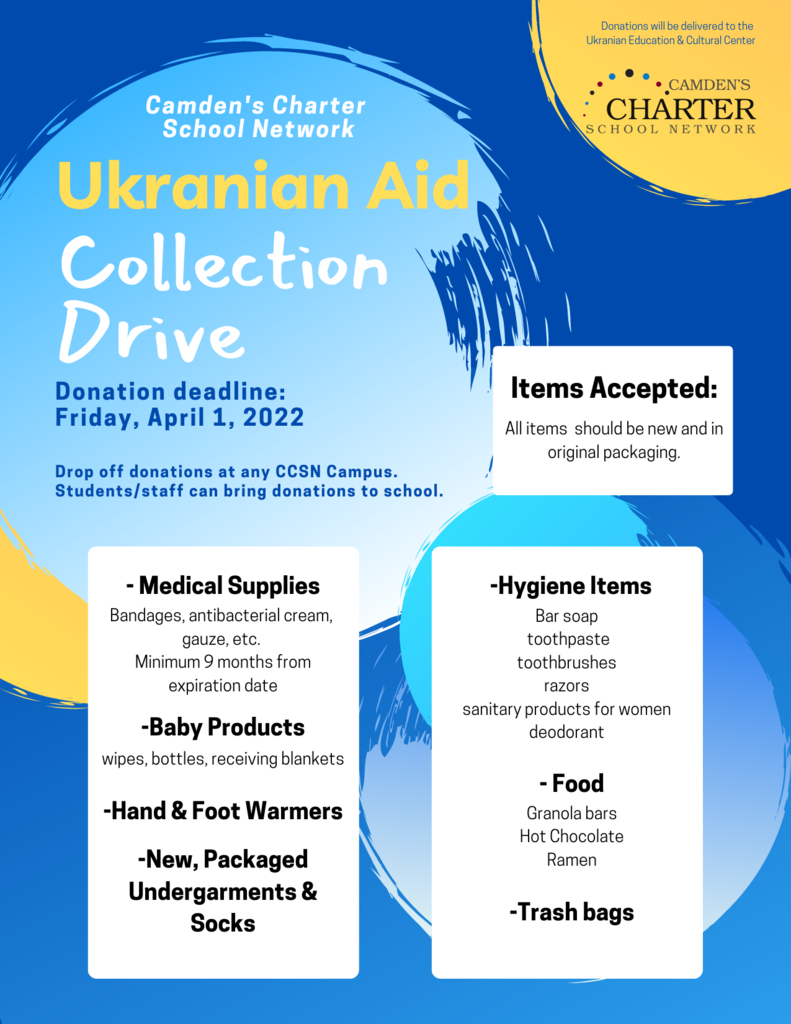 Pride March Lunch Menu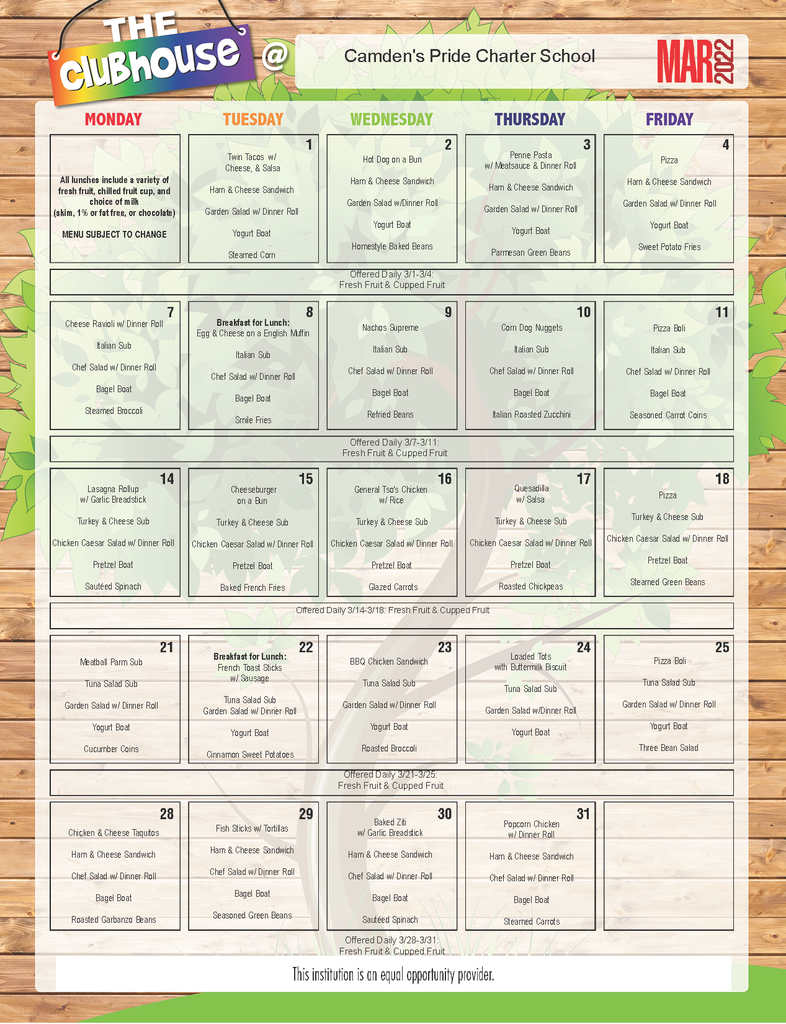 Pride - There is no ASP tomorrow, Friday, February 18th. All students must be picked up by 3:45pm. ASP will resume on Tuesday, Feb 22nd. Pride - No hay ASP mañana viernes 18 de febrero. Todos los estudiantes deben ser recogidos a las 3:45 pm. ASP se reanudará el martes 22 de febrero.

Our schools will be closed tomorrow 1/31/22. No Zooms, enjoy the snow!