Camden's Pride October Lunch Menu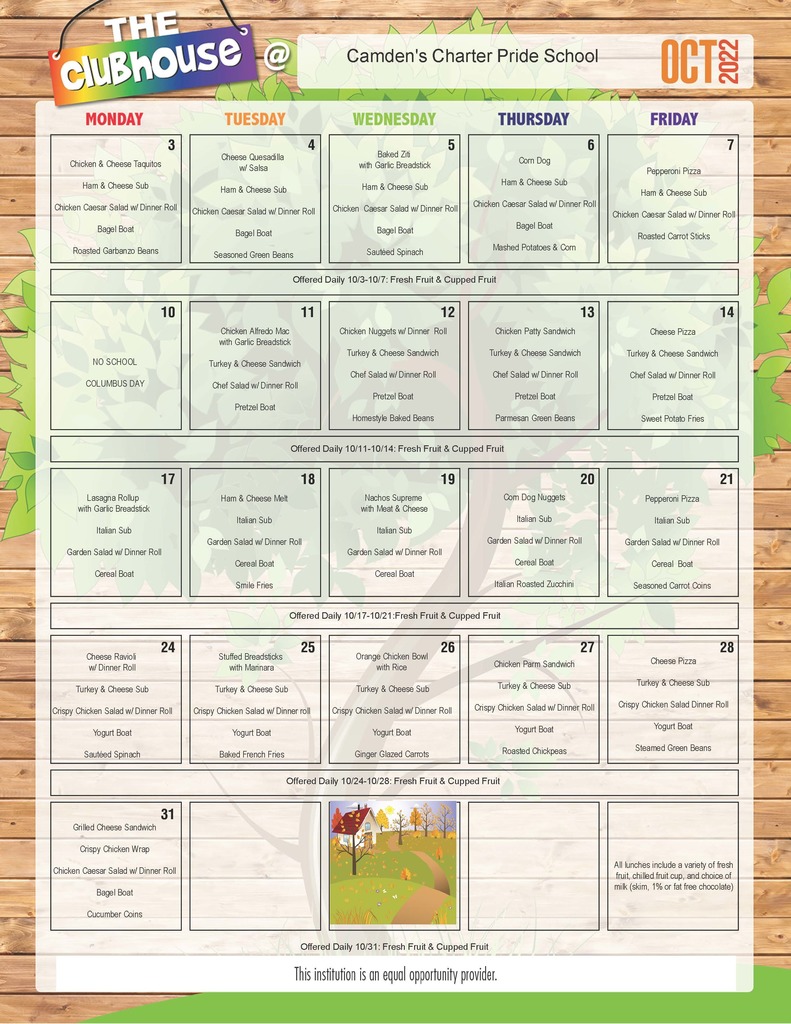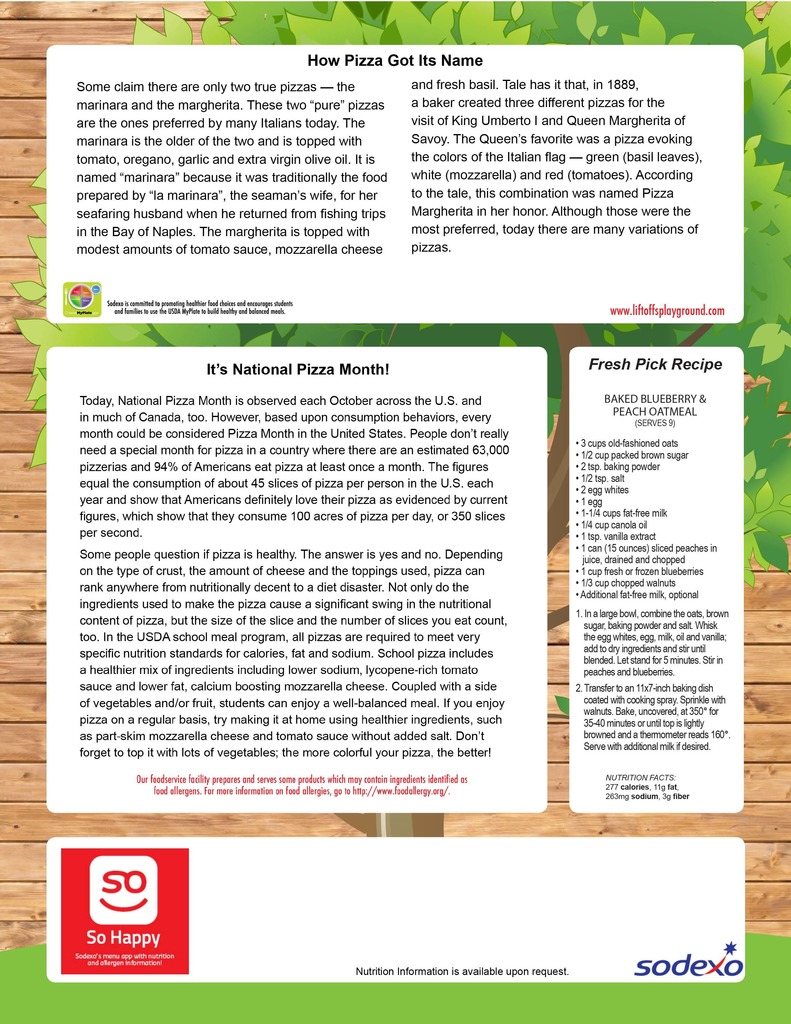 Camden's Pride's 'Week Of Respect' is next week, see the flyer for more information!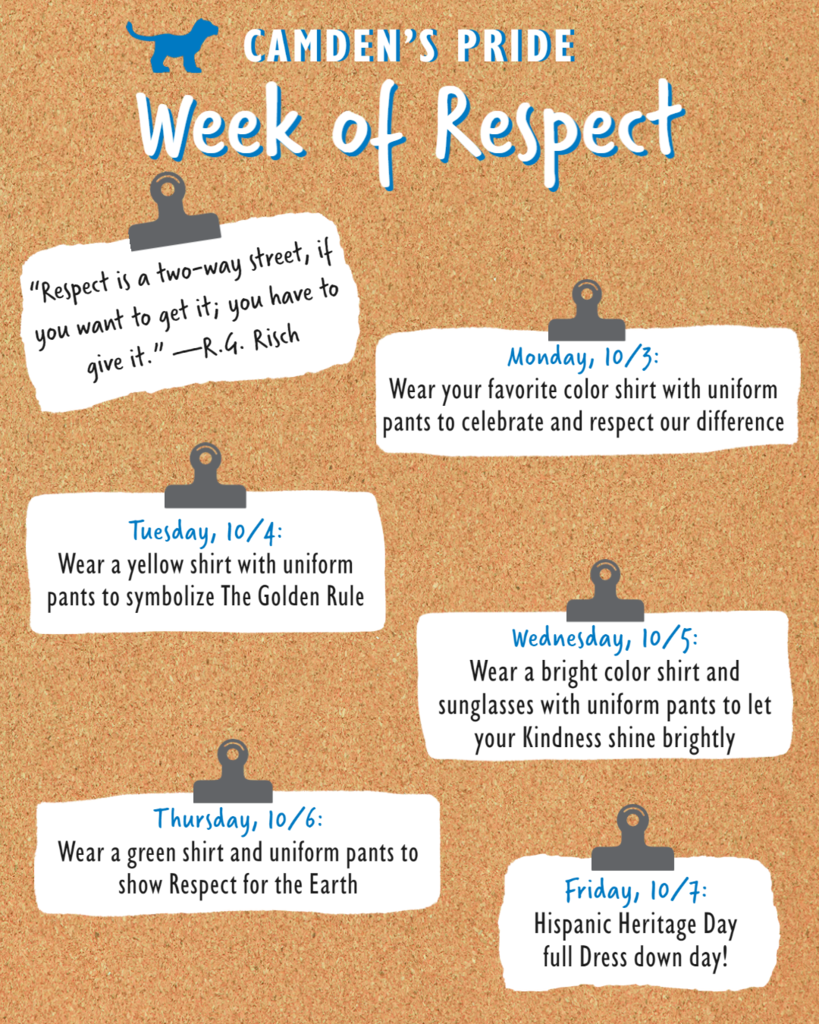 Save the Date - 11/4/22 - Free Flu & COVID-19 Vaccinations at KATZ Dalsey! See the flyer for more information.

Our monthly food pantry is tomorrow, Saturday 9/17, from 9:00 - 11:00am at the PAC!

Happy First Day! For Pride Dismissal, WALKERS will report to the back door located next to the backyard. A teacher will be ready to receive your student's number. All parents will remain outside for students. Please do not crowd the doorway.


Our School Store is closed for the rest of today, 8/31/22, as we move to a new spot at Camden's Promise! Visit us in the 8th Grade Vestibule starting at 10:00am tomorrow, 9/1/22!

📣 Hey Parents! We just got a large shipment of GYM SHIRTS in for EACH SCHOOL! Thank you for being patient while we waited on this order to arrive and thank you to our summer staff for folding, sorting and keeping our store organized. Give us a call at 856-365-1000 x100 if you want to check for your child's size before coming in.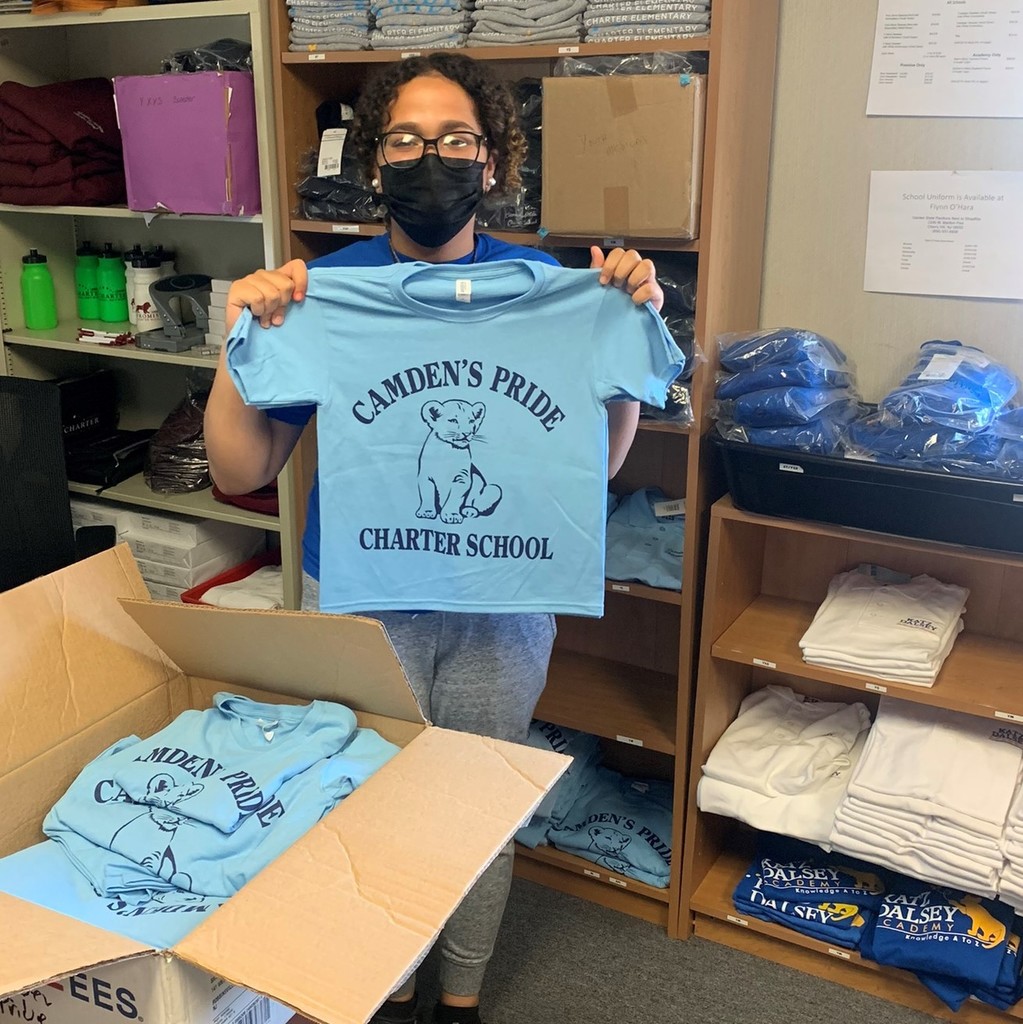 Food Pantry tomorrow, Saturday, 8/20/22, 9:00 - 11:00am at the PAC!

Pride Parent Orientation is today, Wednesday 7/27, @ 1:30 for 3rd & 4th grades! There is NO PARKING on 31st Street. PLEASE park in a parking lot for the school.


Promise, KATZ & Pride Summer Buses - 7/25 - 7/29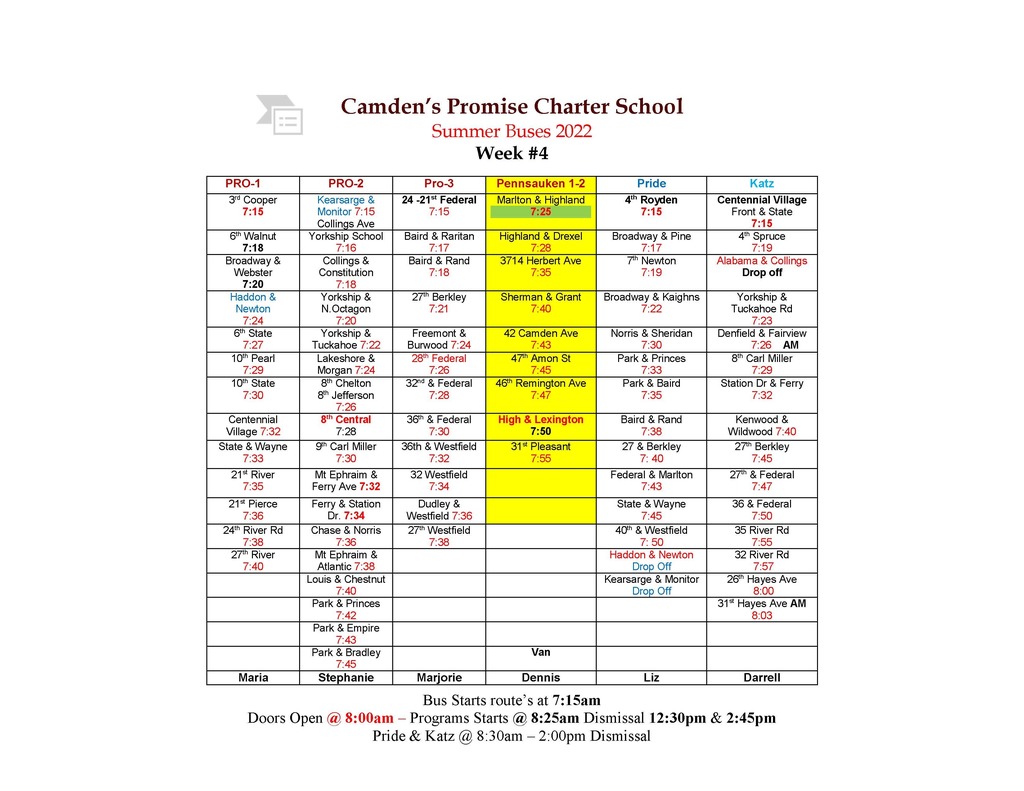 Promise, KATZ & Pride Summer Buses - 7/18 - 7/22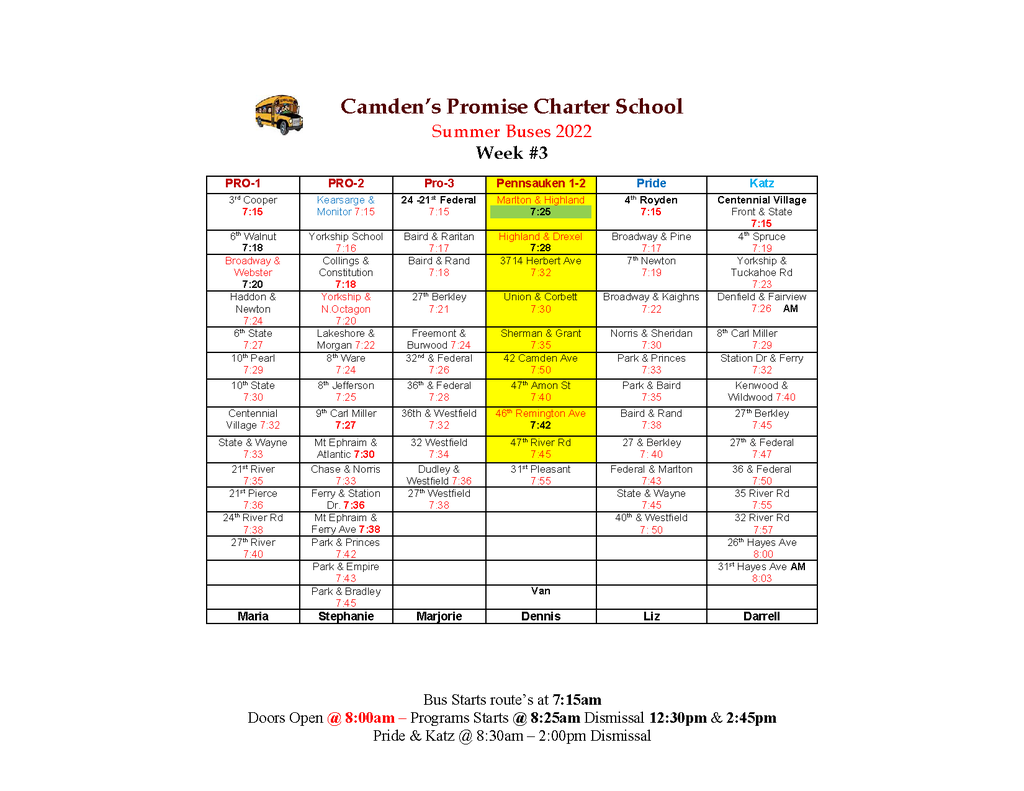 Promise, KATZ & Pride Summer Buses - 7/11 - 7/15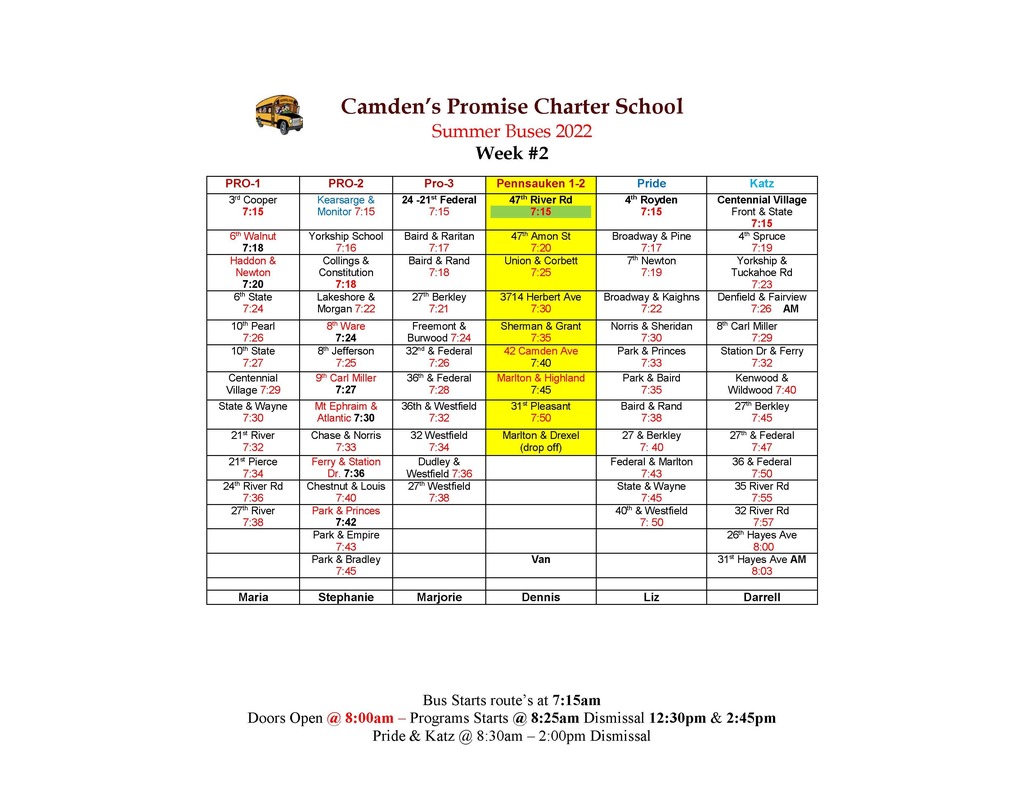 Happy Memorial Day!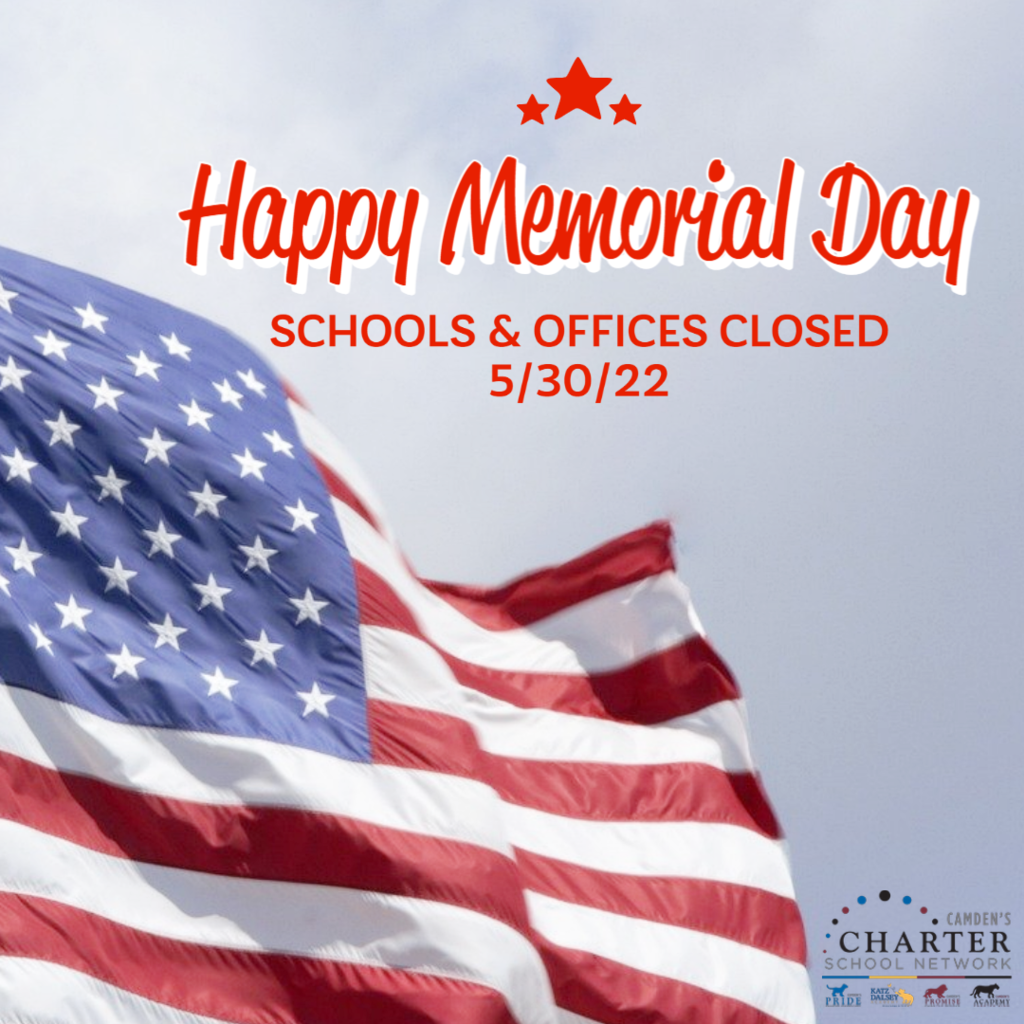 5/27/22 - KATZ Dalsey, Camden's Pride and Camden's Promise went into a soft lockdown today after loud blasts were heard in the area around 10:55am. Any students outside on recess were brought inside immediately and police were notified to come investigate. In a soft lockdown, students can move classroom to classroom, no visitors are permitted, and our security team are the only people permitted to exit the buildings to investigate. Police came within minutes, investigated, and confirmed that the loud blasts were fireworks set off in the neighborhood near KATZ Dalsey. Your children are all safe and will continue learning throughout the rest of the school day. Your child's safety is our top priority and we will continue to be transparent with our communication.


Pride - Attention families, due to an event, on Thursday, May 26th students in the after school program will need to be picked up no later than 5:00. Also as a reminder, Friday, May 27th is the LAST day for the after school program. Thank you.