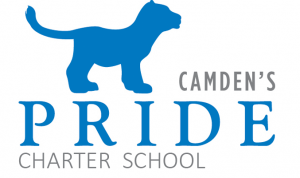 The purpose of Camden's Pride Charter School is to provide a nurturing learning environment that instills foundation skills and character attributes necessary for the development of educated, forward-thinking and responsible young adults.
Strong Learning Community
– Camden's Pride is a learning community where everyone is engaged in the dynamic process of learning to strengthen teaching in the classroom and student achievement.
Small School
– Camden's Pride has only three classes per grade with 16 students per classroom. Camden's Pride maintains a small and personal school and classroom.
School-based Management Style
– A school-based management style is used to create a safe learning environment for all students.
Uniform School
– All students are required to the Camden's Pride uniform. The uniform consists of the Pride Polo, Pride Sweater, and khaki pants. Students wear black or brown shoes with white socks.
Full-Day Kindergarten
– There is full-day kindergarten program.
Block Scheduling
– Camden's Pride follows a block schedule format to allow for extended learning and assessment opportunities, thematic based units, and team-teaching activities.
Hands-on Curriculum with opportunity for cooperative activities
– Hands-on cooperative exploratory activities is a major facet of the curriculum. The interdisciplinary sessions expand the students' foundation knowledge by creating relevant, authentic experiences.
Technology
– The school is equipped with Apple iPads to incorporate innovative technical resources and applications to extend student learning.