Food Pantry tomorrow, Saturday, 8/20/22, 9:00 - 11:00am at the PAC!

If you missed 5th, 6th, 7th or 8th grade Parent Orientation for your child, a mandatory makeup orientation is scheduled for Wednesday, July 27, 2022, at 1:30 pm in the PAC gym. Your attendance is mandatory to ensure that your student maintains their seat for the upcoming school year. Thank you.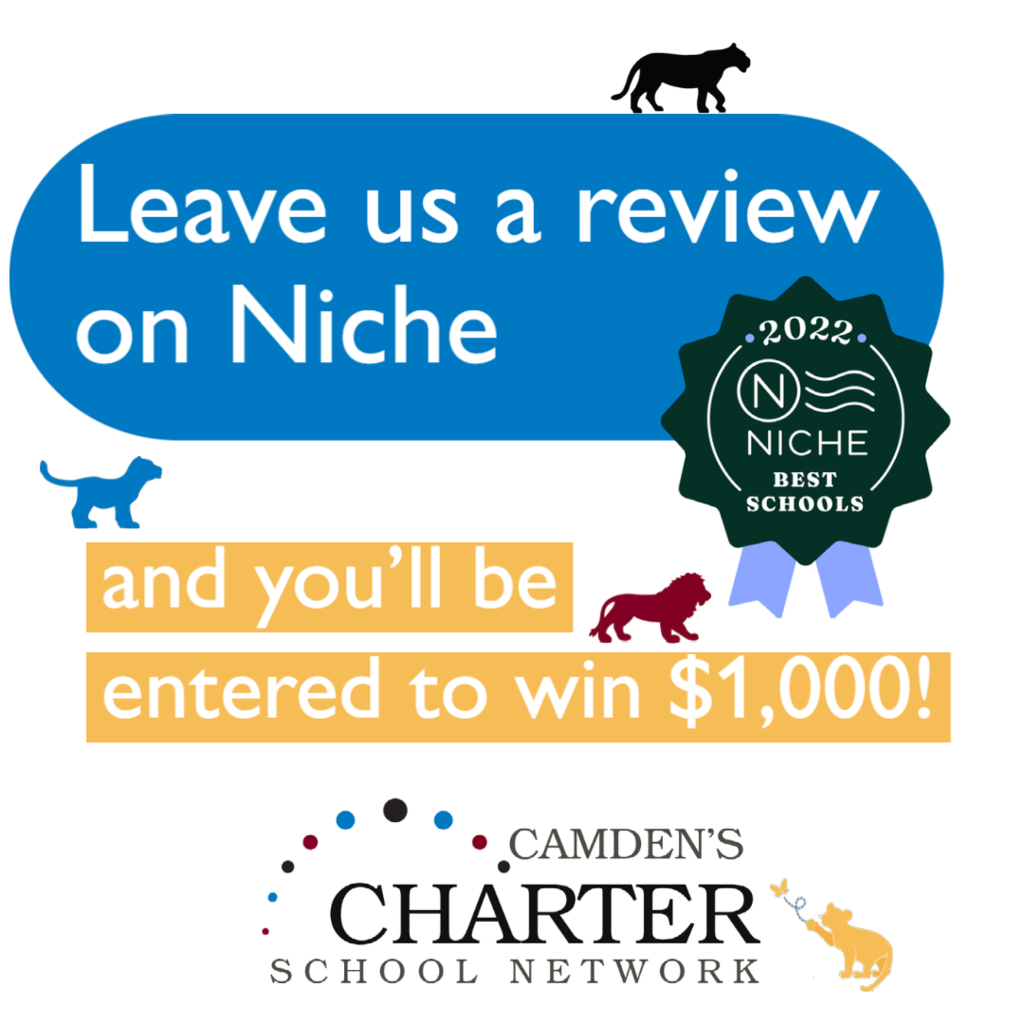 Promise, KATZ & Pride Summer Buses - 7/25 - 7/29

Promise, KATZ & Pride Summer Buses - 7/11 - 7/15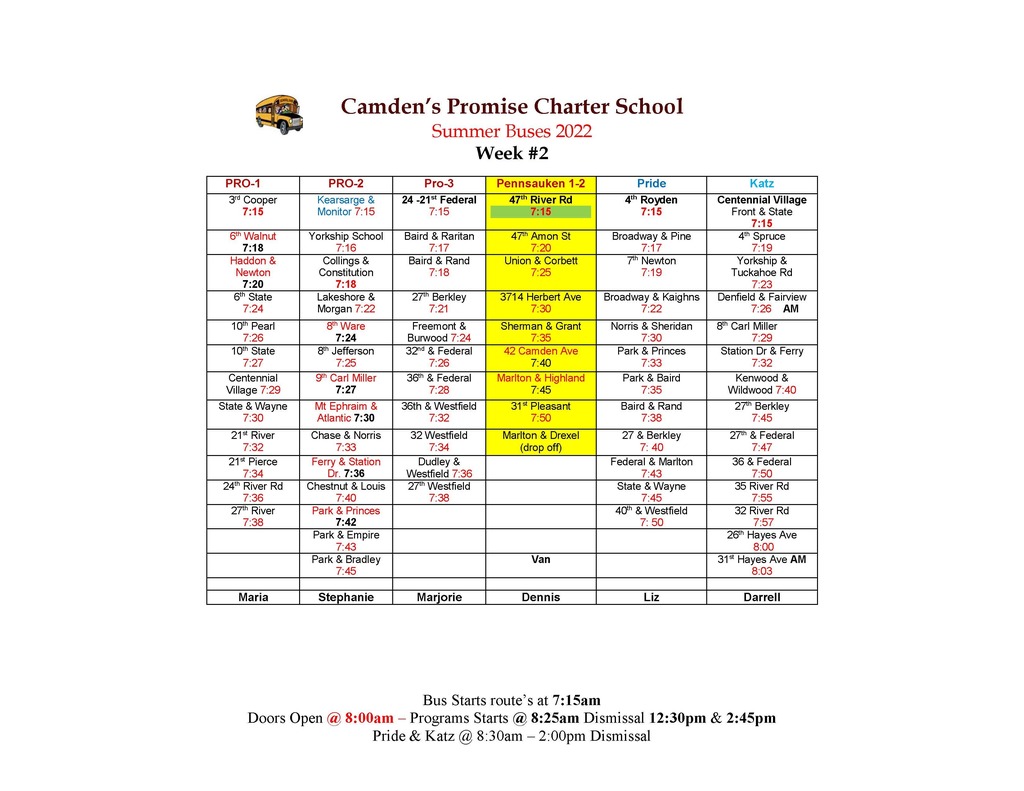 Camden's Promise Spirit Week is June 8th - June 16th, see the flyer for more details!


Happy Memorial Day!

5/27/22 - KATZ Dalsey, Camden's Pride and Camden's Promise went into a soft lockdown today after loud blasts were heard in the area around 10:55am. Any students outside on recess were brought inside immediately and police were notified to come investigate. In a soft lockdown, students can move classroom to classroom, no visitors are permitted, and our security team are the only people permitted to exit the buildings to investigate. Police came within minutes, investigated, and confirmed that the loud blasts were fireworks set off in the neighborhood near KATZ Dalsey. Your children are all safe and will continue learning throughout the rest of the school day. Your child's safety is our top priority and we will continue to be transparent with our communication.


In preparation for our Spring Concert today, there will be no regular after school programs. All students will be dismissed after school with the exception of students in sports (baseball, softball & e-sports), band and choir, credit recovery and detention.

Parents, family, and friends... Please join us for an evening featuring the many talents of the students of Camden's Charter School Network at the PAC!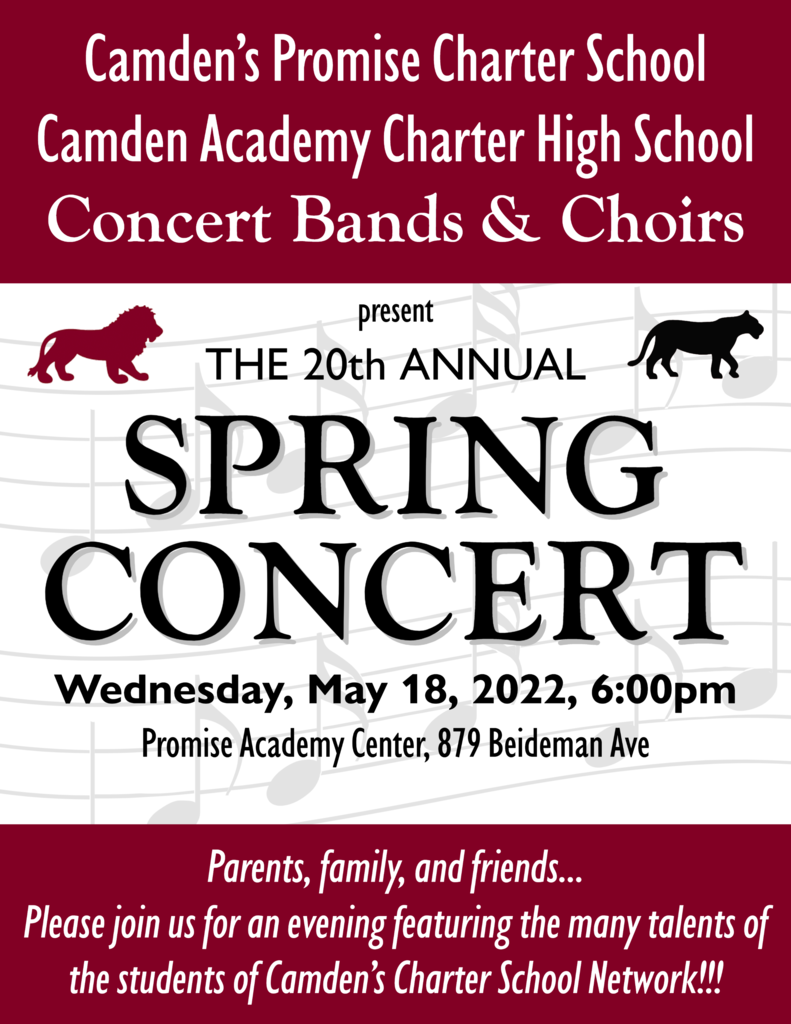 5th Grade Superhero Day is Friday, May 20th! See the flyer for more details.

All After School Programs are cancelled today due, 5/16/22, to severe weather. Todos los programas extracurriculares se cancelan hoy, 5/16/22, debido al clima severo.

Congratulations - only a few more weeks until graduation! As we prepare to celebrate your 8th grade and 12th grade Graduations, we want to inform you that balloons and high heels are not permitted at the Rosedale Field as per Camden City & County restrictions. Security guards will be at the entrance asking anyone with balloons to put them back in their car and will not allow anyone with heels to enter the field - this goes for students and families. Please help us make graduation run smoothly and on time by following these restrictions. Thank you!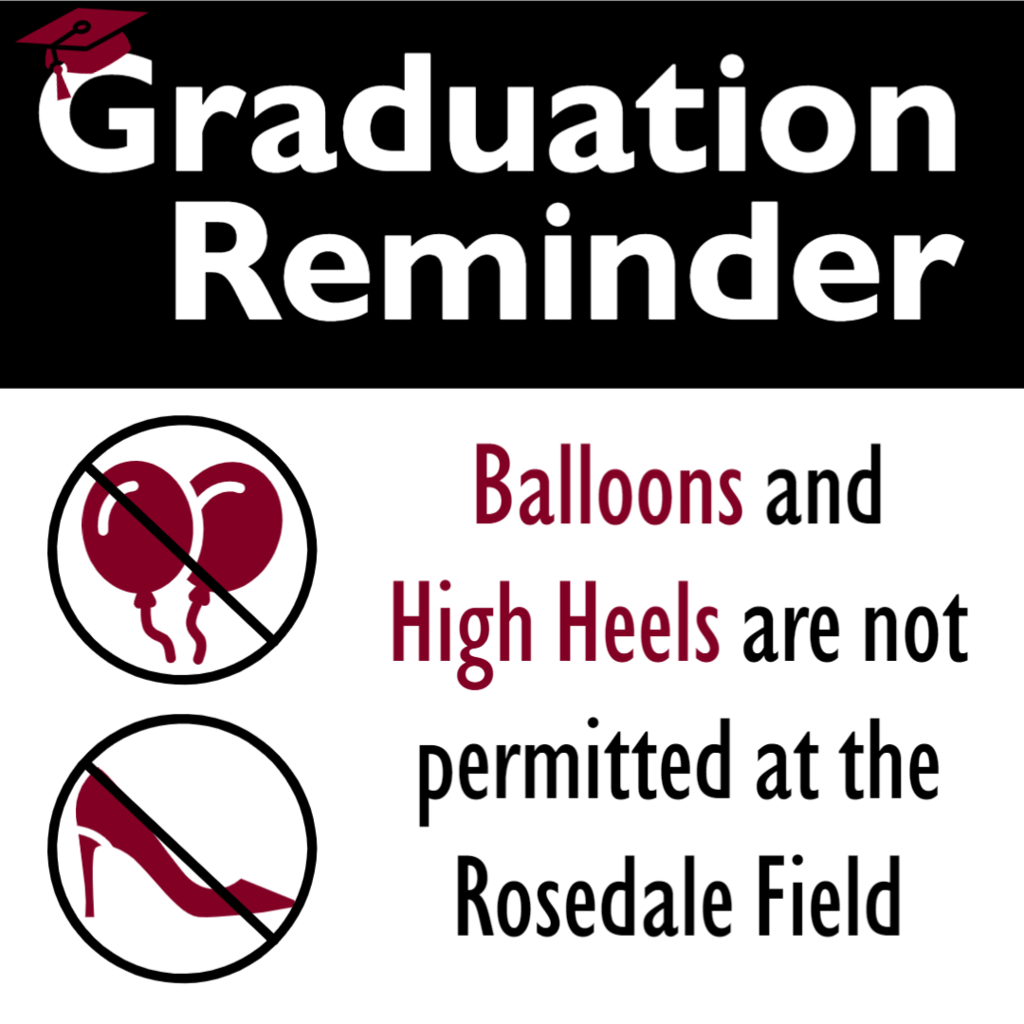 ImmSchools Supply a Family Drive is on June 4th. Students and families MUST register and will receive a confirmation to receive a supply basket the day of the event. Registration link:
https://bit.ly/3KHfUtt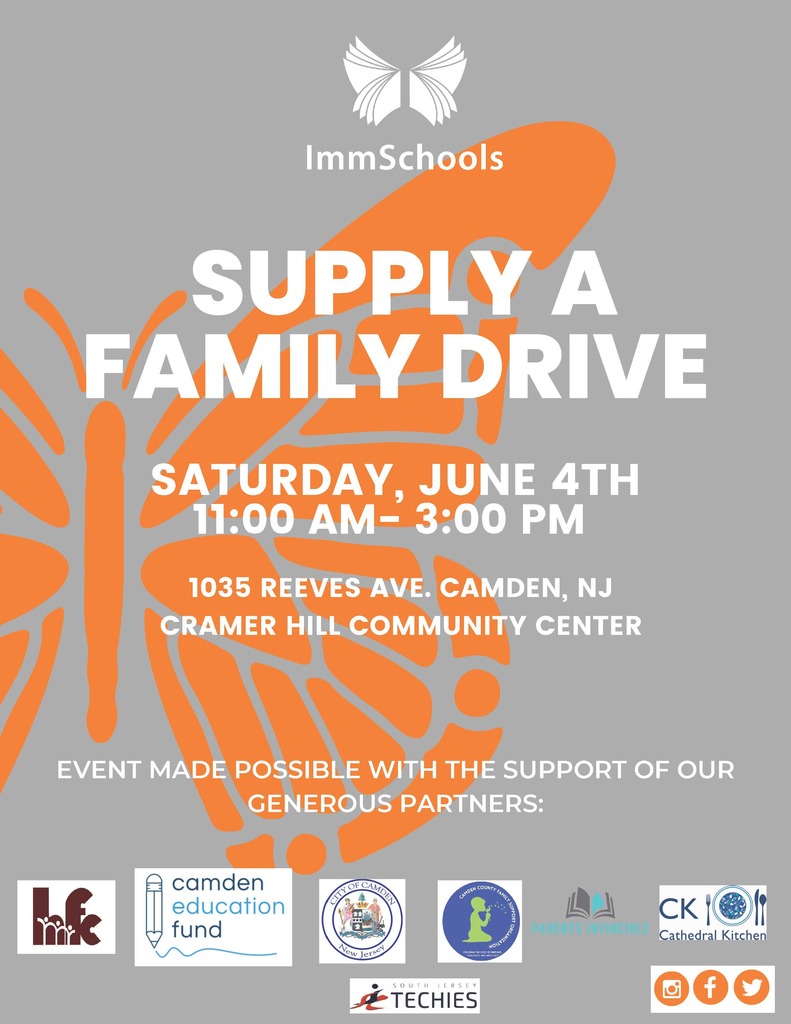 Camden's Promise May Lunch Menu