DR. JOSEPH CONWAY AND MR. WILLIAM HELMBRECHT
For dedicated service essential to the mission of Camden's Promise Charter School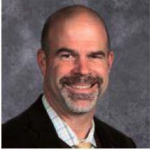 Dr. Joseph Conway received his doctorate from Teacher's College, Columbia University in 2004. He also holds a Master of Arts in Secondary Science Education from City College in New York, as well as a dual degree in Biology and in Theology from St. Joseph's University in Philadelphia. Dr. Conway was introduced to urban education through Teach for America where he spent five years teaching in the South Bronx from 1992-1997. Dr. Conway teaches at Holy Family University as a graduate professor. He also mentors other charter school principals and administrators and serves on several non-profit boards. He resides in Merchantville, NJ along with his wife Ana Paula and four children, Sarah (LaSalle University), Meghan, Kelly and Kevin.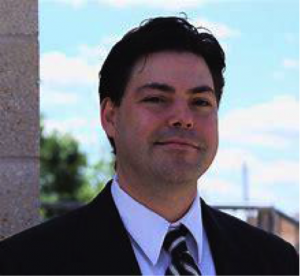 Mr. William Helmbrecht is an alumnus of Rutgers University having received his Bachelors Degree in Geological Sciences, Masters of Science Education and a Masters of Library Service from the University. Mr. Helmbrecht began his career in education 25 years ago as a librarian for Rutgers University. He has dedicated the past 20 years to Camden City developing the schools of the Camden's Charter School Network. Mr. Helmbrecht serves on his local school board in Wenonah, NJ and actively consults charter operators in the areas of management and strategicplanning. He resides in Wenonah, NJ along with his wife Linda, and his three children, Madeline (Penn State University), Lindsey and Maya.
Lifelong friends, Dr. Conway and Mr. Helmbrecht gathered a group of founders to formulate a plan and submit a charter application of Camden's Promise Charter School in August 1997. Since that time, each have worked tirelessly to create high-quality educational programs for the children of Camden. What started with 100 sixth grade students in September 1998 has grown into a PreK- 12 institution serving nearly 2400 students annually. The Board of Trustees of Camden's Promise Charter School sincerely thank these gentleman for their unwavering commitment and dedicated service in establishing the #1 School of Choice in Camden City.
KEEPING THE PROMISE AWARD
For dedicated, outstanding and unwavering support of Camden's Promise Charter School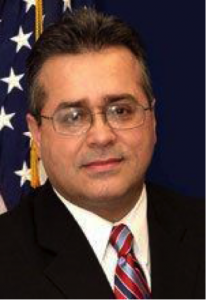 Born in Aguadilla, Puerto Rico, Councilman Angel Fuentes has been a resident of the City of Camden since his family moved from Brooklyn, NY in 1973. He is an alumnus of Woodrow Wilson High School and received his Bachelor's degree in Philosophy from St. John Vianney College and Seminary in Miami, Florida. His mother, who remains as a source of inspiration to Councilman Fuentes, had a second grade education. She instilled in him core values and spirituality, such as helping those in need, which guide him to this current day. Councilman Fuentes is the proud parent of two children, Josuel and Mariangelis, who is currently attending the University of Louisiana on a full scholarship majoring in Nursing.
Councilman Fuentes has represented the residents of the City of Camden in various roles from community volunteer, founding of the Cramer Hill Williamsport Little League Team, to serving as a New Jersey State Assemblyman. While in the Assembly, Councilman Fuentes was a lead sponsor of the Urban Hope Act, an Act that has dramatically changed the direction of education in the City of Camden. Currently, Councilman Fuentes serves as Deputy County Clerk for the office of Camden County Clerk under the leadership of the Honorable Joe Ripa. He also represents Camden residents as a City Council member At-Large and was the Council's past president from 2000-2010. He is also the President of the Hispanic Leader-ship Association.
His support of Camden's Promise Charter School began in the fall of 1997 when he met the founders of Camden's Promise, Dr. Conway and Mr. Helmbrecht. Councilman Fuentes was introduced to the founders of Camden's Promise through Guadalupe Family Services and the Jesuit Urban Service Team located in North Camden. He immediately saw the potential impact of the school within the community and actively introduced the founders to community leaders and parents of school-aged children. He was also instrumental in determining the location of the school's 879 Beideman Avenue Campus. Councilman Fuentes is actively involved in many community groups and projects and can always be counted on as an instrumental source of support and inspiration for the Camden's Promise Community.
DRS. JEFFREY AND JUDITH CARPENTER
WE CHANGE THE WORLD AWARD
For creating a positive impact on the Camden's Promise Community and inspiring student leadership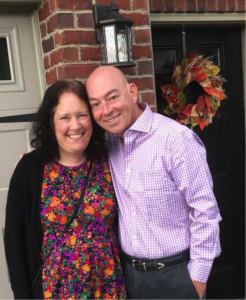 Jeffrey Carpenter is a graduate of Amherst College, Yale Medical School and Yale Divinity School. He completed residency training in General Surgery and Vascular Surgery at the University of Pennsylvania where he remained as Professor of Surgery until joining Cooper in 2008. At Cooper, he serves as the Chief of Surgery and is Chairman of the Department of Surgery at the Cooper Medical School of Rowan University. Judith Carpenter is a graduate of Amherst College and was a chemistry and biology teacher at Wilbraham & Monson Academy. She later attended Yale University School of Medicine, then, after marrying Jeff, transferred to and graduated from the University ofPennsylvania School of Medicine. She completed her residency in Internal Medicine, served as a chief medical resident at the Hospital of the University of Pennsylvania, then trained in Adolescent Medicine. She home-schooled her children, John, who is a professional opera singer currently singing at the Theater Freiburg in Germany and Katie, also an opera singer, who is currently teaching middle school music in Washington, Pa. Judy began inventing medical devices more than ten years ago and holds multiple patents some of which have been commercialized. Drs. Jeffery and Judith Carpenter are each accomplished professionals within the medical field. Individually they have impacted countless lives, many whom they have known and many whom they have not but all have been impacted by their practice, research and patented inventions. Although extremely busy professionals, the Carpenters have found many ways to give back to their local communities, including the founding of the Covenant House Camden. It is through this role that the Carpenters began working with Camden's Promise. In May 2017, the Carpenters worked with Camden Academy students to host a sleep-out event to raise awareness and funds for homeless youth. This effort has turned into an annual event and has raised over $60,000 for Covenant House Camden The Carpenters are the inspiration for the establishment of the Katz Dalsey Scholarship program and have helped our students realize they can "Change the World". Camden's Promise Charter School is grateful to the Carpenters for their unwavering support and commitment to the City of Camden and its young people.

RACHEL AND DREW KATZ & MELISSA SILVER
For dedicated service to the post-secondary success of the students of Camden's Promise Charter School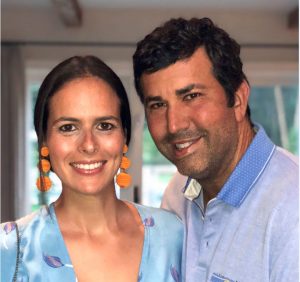 Rachel and Drew Katz & Melissa Silver have been active philanthropist and social activist for many causes across the globe. They have been instrumental in ensuring the legacy and programs established by the Katz family in the City of Camden remains strong while helping to "Level the Playing Field" for all children in Camden. Rachel, Drew and Melis-sa have continued the Katz Family's long history of supporting educational opportunity in the City of Cam-den through the Katz Dalsey Academy Charter School and the Camden Charter School Network. The Katz and Silver family have actively worked with groups such as Boys & Girls Club and the Camden City School district to provide access to funds, programs, and facilities vital for student success.
Together, Rachel and Drew Katz oversee The Rachel & Drew Katz Foundation which has contributed more than $2.5 million to over 225 non-profit organizations since its inception. Rachel Katz was a pro bono attorney in New York for The Door, a nonprofit organization that provides legal, career and other development services for impoverished young people. Drew is the Chief Executive Officer of Interstate Outdoor Advertising. Drew and Rachel reside in New York with their two children, Maya Joy and Leo Lewis.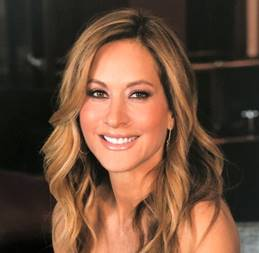 Melissa Silver is dedicated to continuing the philanthropic efforts started by her parents, Lewis and Marjorie Katz through the Katz Foundation. She is a former board member of "A Little Hope," a national foundation for grieving children, teens and their families. A graduate of Syracuse University, Melissa has four children, Ethan, Brooke, Taryn and Remi and resides in New York.
Camden's Promise Charter School is grateful for the visible and behind the scenes support of its school community which started with the Katz Dalsey Academy Charter School and expanded to include all students of Camden's Promise Charter School. The students of Camden's Promise have no greater champions than Rachel and Drew Katz & Melissa Silver.