EDIT MAIN
Welcome to Camden's Charter School Network 5K Virtual Run!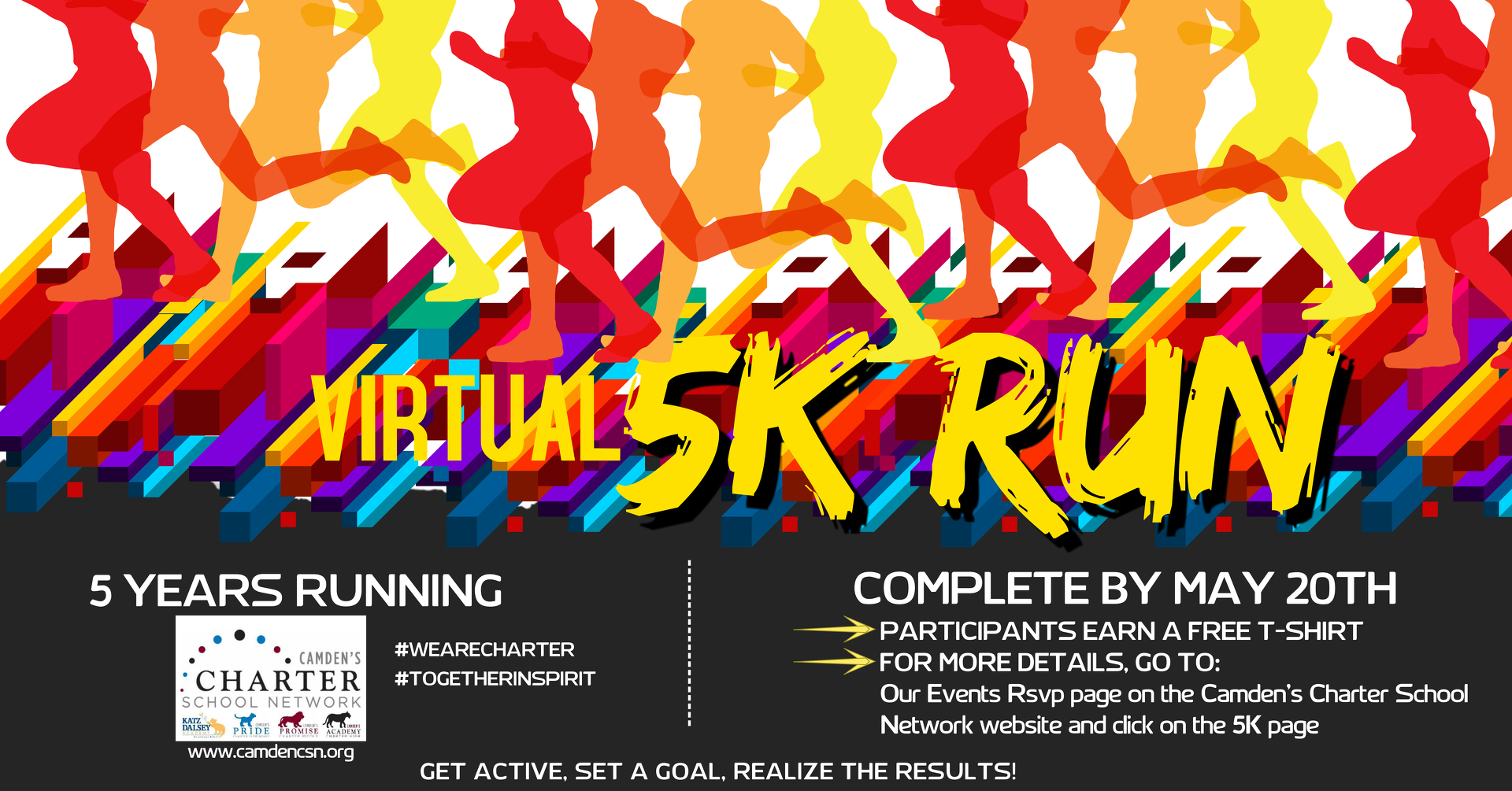 Our goal is to get everyone at Camden's Charter School Network exercising and competing for a great cause - YOUR HEALTH!
What are the rules for our Virtual Run?
Come up with a course to match the distance of a 5K run.
Run outside or on a treadmill. You can also bike or walk.
This is 35 minutes of exercise.
Wear school gear such as Camden's Promise, Camden Academy, Camden's Pride, Katz Dalsey Academy, or Camden's Charter School Network apparel.
Report your time with a quick video upload or a selfie with your activity and distance by May 20.
This is an honor system virtual run.
Everyone who participates (family included) will get a free Quarantine Network t-shirt.
How do you submit? Submit your run details HERE by May 20th including:
Selfie photo or video
Run-walk-bike time
Shirt size
Mailing address
Remember to use CDC recommendations including social distancing during these times.
FYI - a 5K race is 3.1 miles. While this event is a 5K, the anticipation is for us to get moving for a straight 35 minutes of activity.