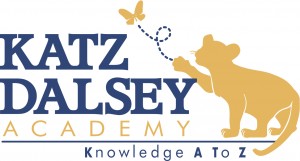 The purpose of Katz Dalsey Academy Charter School is to provide a nurturing educational learning community environment where all students acquire foundation skills necessary for the development of inquiring, educated, forward-thinking and responsible young adults.
The Foundation
Strong Academics: Katz Dalsey Academy Charter School curriculum is anchored by the New Jersey Student Learning Standards and is delivered in a small-school, theme-based environment. To delivery a more dynamic program, the school employs technology to meet the needs of current and future students. A special focus is placed on enhancing student skills in literacy, mathematics, and technology.
Relevant Experiences
Katz Dalsey Academy Charter School aims to bring the learning experience out of the classroom and into the surrounding community. Striving to continuously establish partnerships with businesses, non-profit organizations, and institutes of higher learning, the school affords students the opportunity to garner enrichment through unique experiences.
Positive Character
Katz Dalsey Academy Charter School creates a safe, caring environment that is non bias and open to all learners. The Katz Dalsey Academy provides programs and service projects that develop critical thinking, team building, and ethical problem solving skills. Through this process students establish intellectual habits and build character traits that will simulate student enthusiasm and interest in their society.
Nurturing Learning Community
– Through the use of Professional Learning Communities the Katz Dalsey Academy Charter School is a collectively led school, in which all stakeholders are engaged in a dynamic process of learning to strengthen the teaching within the classroom and student achievement.
Small Class Instruction
– Katz Dalsey Academy Charter School maintains a small, personal school and classroom with eighteen students per class. A school based management style is used to create a safe learning environment for all students.
Hands-on Curriculum with Opportunity for Cooperative Learning
– Hands-on cooperative exploratory activities is a major facet of the curriculum. The interdisciplinary sessions expand the students' foundation knowledge by creating relevant, authentic experiences.
Technology
– Katz Dalsey Academy is trending towards a one to one initiative with the combination of Apple Devices and Google Chromebooks. Each classroom is equipped with Touch Based Projection technologies to fully immerse collaboration, technology integration and interaction between student and curriculum. The availability and integration of technology creates a native familiarity of devices and use that become more prevalent with each grade promotion.
Community Partnerships
– Partnerships include, but not limited to, Allied Resources for Kids, Friends of Katz Dalsey Academy, Boys and Girls Club of Camden, and Camden Adventure Aquarium. It also offers a variety of family services to support the child's development skills such as an onsite social worker, free breakfast, lunch, and dinner and technology access for families.
School Hours: 8:15AM - 3:15PM