EDIT MAIN
Welcome to PAC Library
---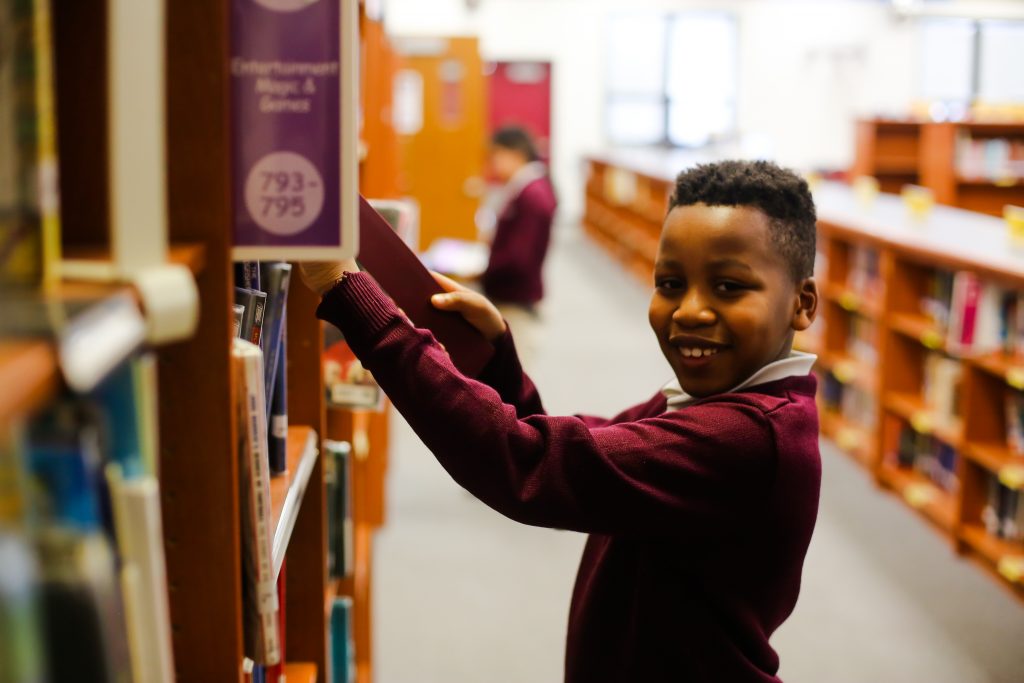 Welcome to the new homepage of the PAC Library. Our web page may have changed but our commitment to the students and teacher's of the Camden's Charter School Network remains the same. The PAC Library is organized into two libraries; the Lower library for K-4 and the Upper library for grades 5-12. The PAC Virtual Library provides, students and teachers, access to number of ebooks, audiobooks and digital resources through Destiny Discoverer and OverDrive. This makes the library available 24/7 from either home or anywhere on campus.
Our library is a powerful intellectual and social space where students and teachers gather ideas, exchange points of view and learn together. The library program supports a culture of literacy throughout the school community.
We believe that independent reading is a critical part of children's learning and growth. Our students choose from the books they want to read, and discover the pleasure and power of reading. Finding the right book at the right time can light an emotional spark within children that motivates them to read more, understand more and read joyfully. When that happens, the world opens. Everything becomes possible.
Please take the time to explore resources the library has to offer.