EDIT MAIN
What COVID-19 safety precautions have taken place on Camden Charter School Network (CCSN) campuses?
All CCSN buildings are closed except to our essential staff
All CCSN buildings have been cleaned, sanitized, and disinfected
In terms of school work, what can we expect?
All K-12 teachers have posted learning activities on the school website.
Teachers are monitoring their emails.
Governor Murphy stated that no school/district will be penalized for not meeting the 180-day requirement, does CCSN need to make up these days?

Our first priority is to ensure that we are following state laws.
How will this closure impact graduation?
As of now, graduation for the Class of 2020 is still scheduled for Friday, June 5, 2020.
How will my child receive food?
Food is available at the following locations in Camden.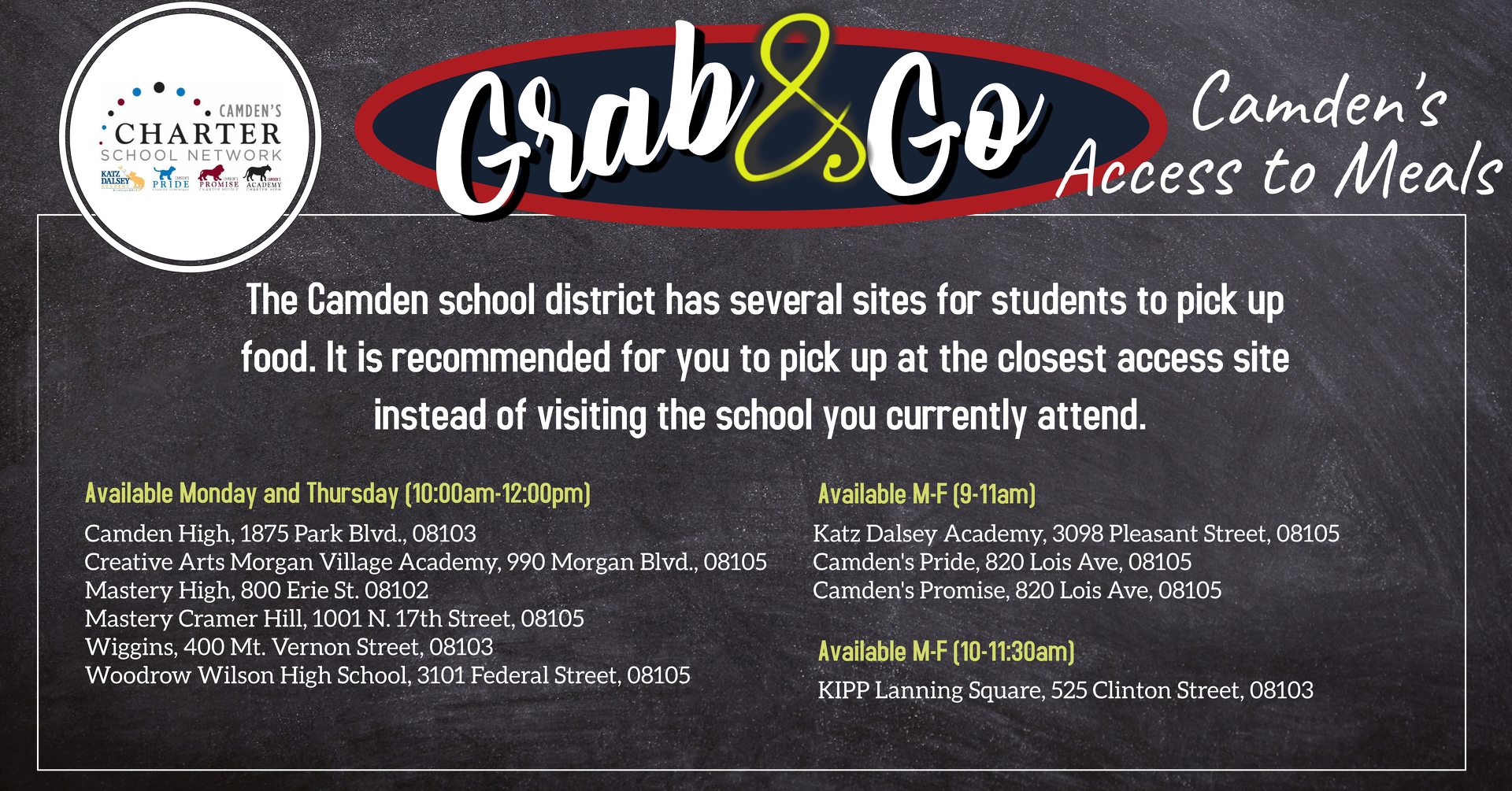 What is the best way for my child to reach his/her counselor?
Please see the column on the left side for names and contact details.
Due to the rapidly changing nature of the COVID-19 pandemic, information included in our Frequently Asked Questions section is subject to change without notice.